Software for Specialty Contractors
Project Management
Made Simple
Connect Field and Office to reduce risk, increase profitability, and expand your business.
PeerAssist's construction management platform is designed for specialty contractors to tackle
common risks when managing projects and costs.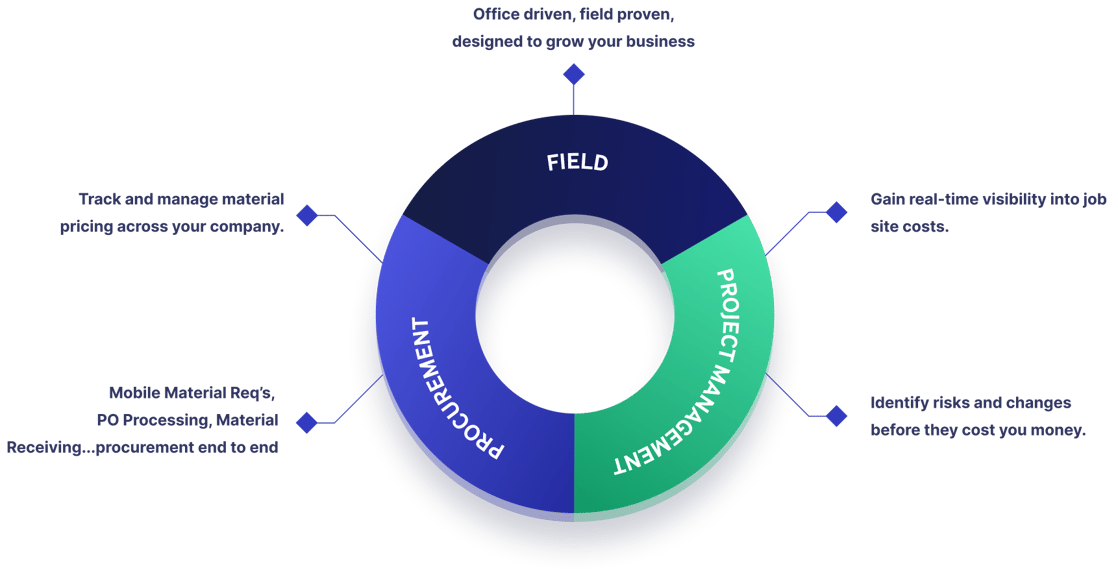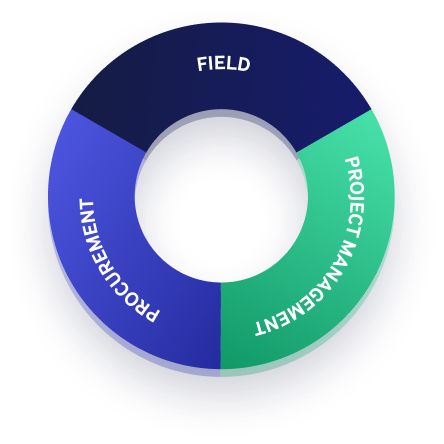 Identify risks and changes before they cost you money.
Gain real-time visibility into job site costs.
Office driven, field proven, designed to grow your business
Track and manage material pricing across your company.
Mobile Material Req's, PO Processing, Material Receiving...procurement end to end
OUR CLIENTS
OUR CLIENTS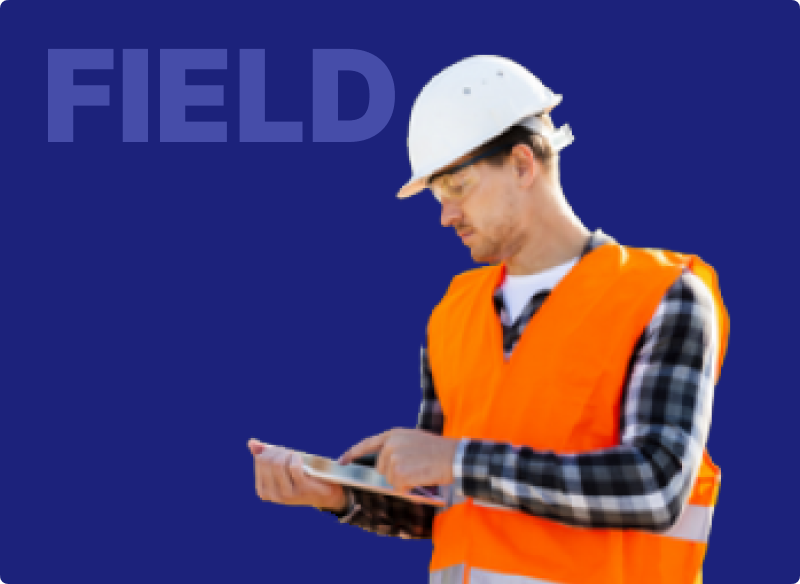 PeerAssist Field empowers your field teams with a powerful set of tools allowing construction documents like RFI Form Templates, Daily Reports, Toolbox Talks, Inspections, Safety Forms, COVID-19 Health Assessments, Jobsite Visits, Material Requests, T&M Tags, and any Custom Construction eForm you may need (or choose from our library of Construction Forms).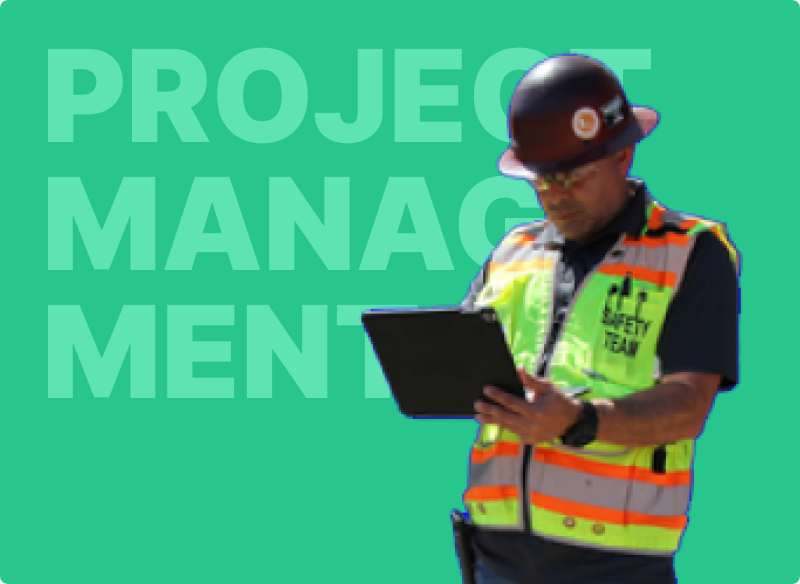 PeerAssist Project Management features a robust set of tools and workflows to guide your project teams to optimizing profits and mitigating risk at every turn. From managing your RFIs to Change Orders, and everything in between like Service Work and T&M Tracking for extra work on your construction projects, this powerful platform is easy to use, full of features, and the best bang for the buck in the industry.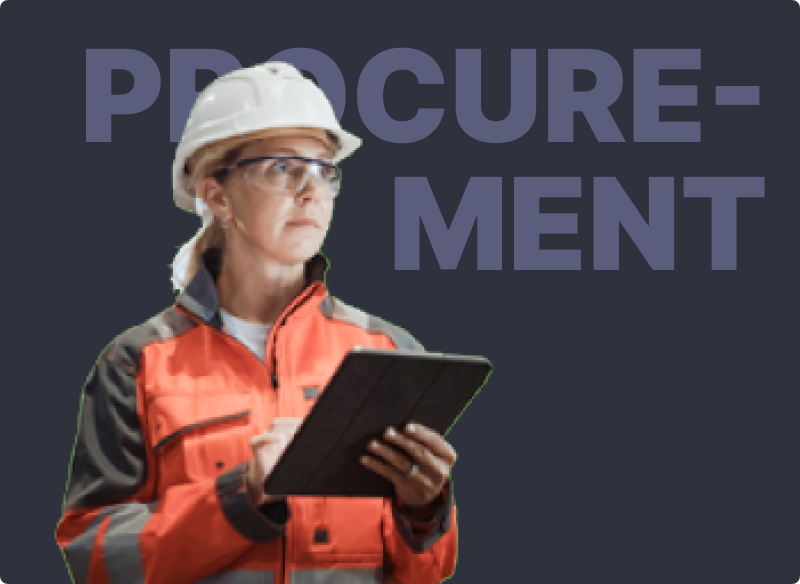 PeerAssist Procurement is addressing a real-world set of challenges that our industry is facing with unprecedented challenges in today's construction climate. Ensure your construction materials are purchased with the best pricing available, compare vendors with ease, understand historical costs at a granular level, provide materials to your job sites when materials are needed, and control your overall purchase order process with new and easy to use tools that plays nicely with your Construction ERP system.
Our Best Voice is Our Customer's
The last year on PeerAssist has really allowed us to manage our requests for extra work with more efficiency.
Chris Swingley
Project Manager of Swanson & Youngdale
The ease of implementing the program has been a huge benefit for us. Additionally, the ability for upper management to have access to various forms and tickets filled out on the program gives a better insight into the company's operations as an owner. Meeting the staff at the INTEX Expo in Florida made us realize how great the program could be. At the time it was just field work orders but in a quick time, has evolved into an asset for our company.
Ric Reppert, Jr.
President
Easy to use is great. Everything is on the tickets our supervisors on the project do and General Contractors get this information as soon as work is completed. We use it to process change orders and Time and material work orders. Speeds up the process as General Contractors get a copy of the paperwork as soon as work is completed.
Ron L
Project Manager
Allows our field crews to identify extra/added work. Open a tag with description and pics for approval if approved it's tracked and entered. PeerAssist was a better fit for our company
Dane C
President
The ease of use is great. Customer support is great and responds quickly they've worked with me to tailor the app to my needs. Rhumbix had nothing when we were looking, i was going to have to start from scratch and show them our needs. PeerAssist had most everything, just a little tweaking was needed.
Frank Ciappio
Project Coordinator
We use Peer Assist for everything from daily job reports to job estimates. We now have most of our field employees using the app because of its ease of use. It made job reports and billing much easier to read and file.
Steve K
QC Inspector
We just started using the product so we don't have much experience yet, but it's been great! I am very excited to get the program started for our field employees and the office staff. We look forward to automating a lot of pricing items and material ordering.
Katie G
Project Engineer
PeerAssist allows us to have better control on billing for additional work performed beyond a quoted job. The stages help assign responsibility, workflow and track where we are at on projects. Access to App from phones and tablet connects field and office employees on progress and activity on job site.
Theresa J
Accounting
Use PeerAssist for Tracking of additional work through software generated PO's. Includes the management of the CO's through pricing.
Marv V
Division Manager