Procurement
Modern field-to-office procurement for construction firms.
Procurement Made Easy!
The Procurement solution incorporates your whole team for seamlessness and accountability. Relay requests from the field through our mobile app, or schedule orders based on your material takeoff and budget. Email notifications combined with real-time dashboard visibility keep everyone in the loop. Eliminate phone calls and data entry, and keep track of materials all the way through delivery.
Field Material Requests
Foreman can notify the office of material, tools & equipment needed through Field Material Requests from the mobile app. Include the date required, general notes or individual notes per item – and even attach photos to the Field Material Request. Easily select items from the company's master list, project-specific list, or enter manually if needed. Simply enter the item & quantity needed, then adjust dimensions or units as needed. The foreman can work offline, and when they sync up with the office all the necessary parties will be notified for immediate processing. No more phone tag, information lost through manual processes, or redundant data entry. Even better, the request will remain on the dashboard until fully processed avoiding costly delays.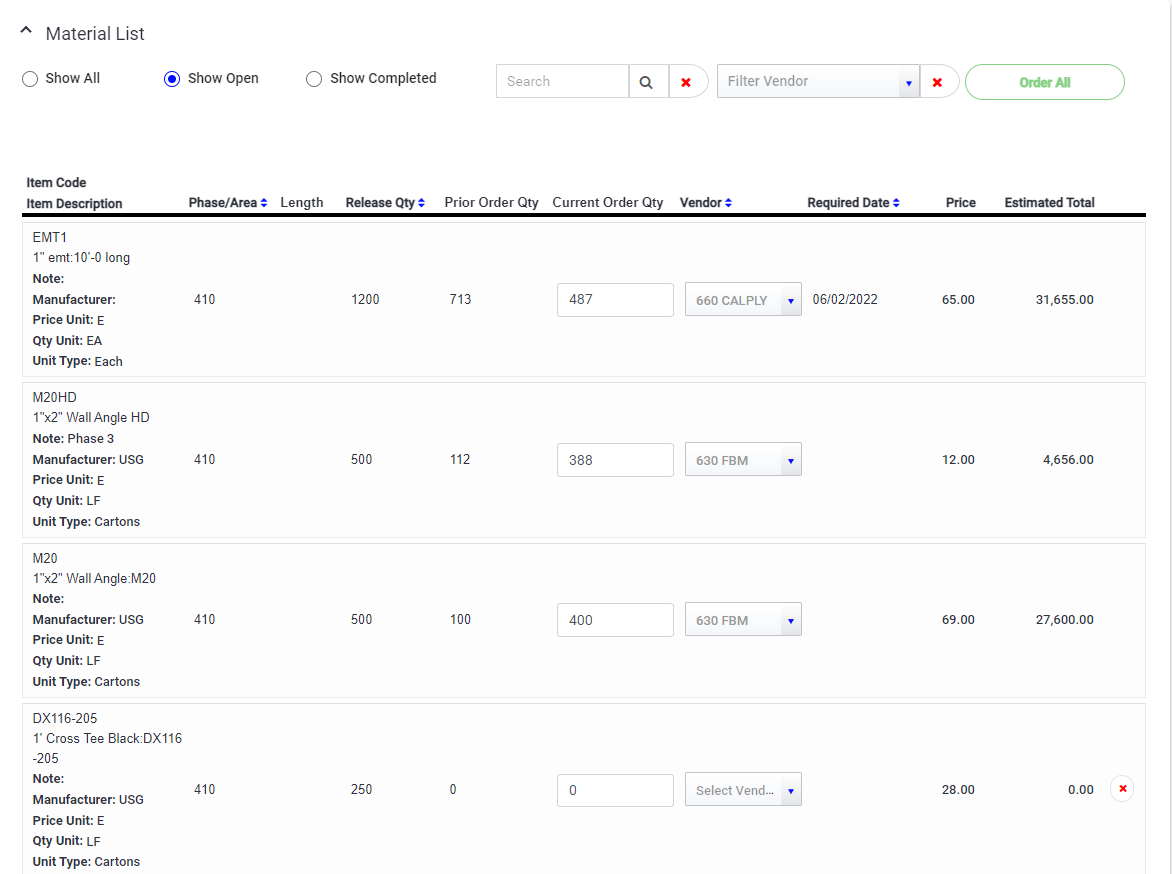 Material Releases
Project Managers can use Material Releases to schedule out orders based on their takeoff and budget. Include cost codes and store quoted prices on the release to ensure teams stay within budget. Users can designate approved vendors on a Material Releases making it easy to issue multiple purchase orders in a single click – drastically cutting down on data entry and time spent poring over the material list to allocate items onto each PO. Procurement departments have the visibility that's critical for operating at the highest level of efficiency.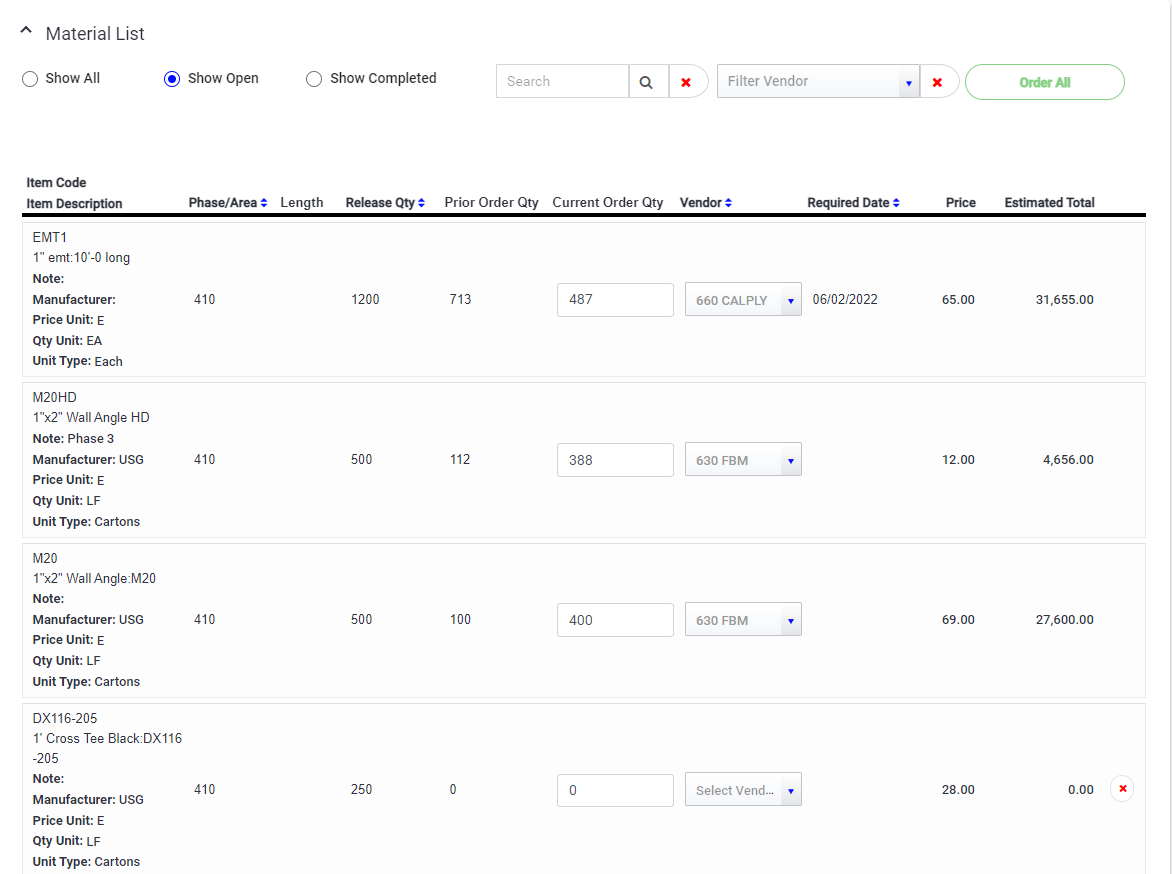 PO Processing
Project information and PO numbers are auto-generated with a professional PO as a PDF sent directly to vendors from the platform.
PO number formats are configurable with the ability to add notes and references (internal & public), and attachments may be added. This highly configurable PO process adapts to your company's unique needs.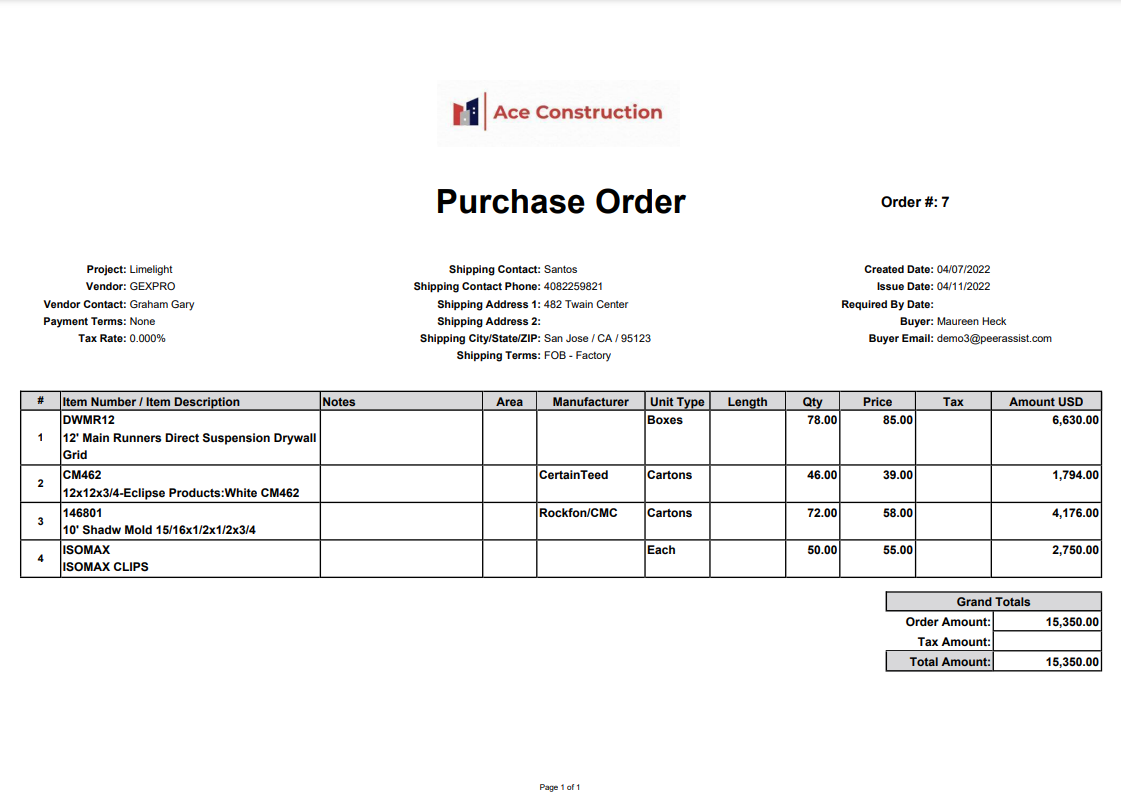 Send for Quote & Buy Best
Changes are inevitable on any construction project, which often includes materials. When ordering materials beyond the scope of your original contract, users can send a PO for quote to your desired vendors to collect pricing and identify the best pricing available. Quotes are easy to view and manage within the PO and the Buy Best price comparison instantly identify the lowest price without investing laborious time with manual steps during typical price shopping.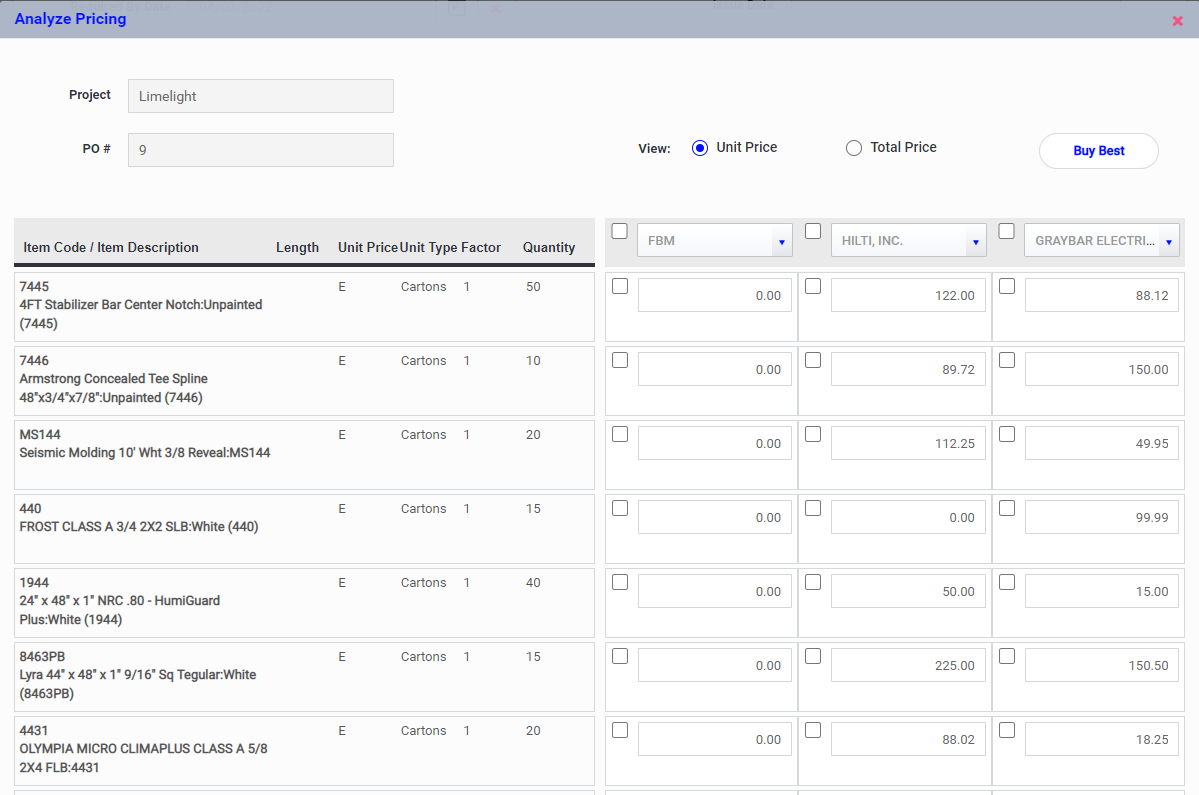 Receiving
The procurement solution brings the process full circle with the ability to streamline the receiving process. Orders can be marked as received in the field and the entire team has the visibility that's needed to streamline the process.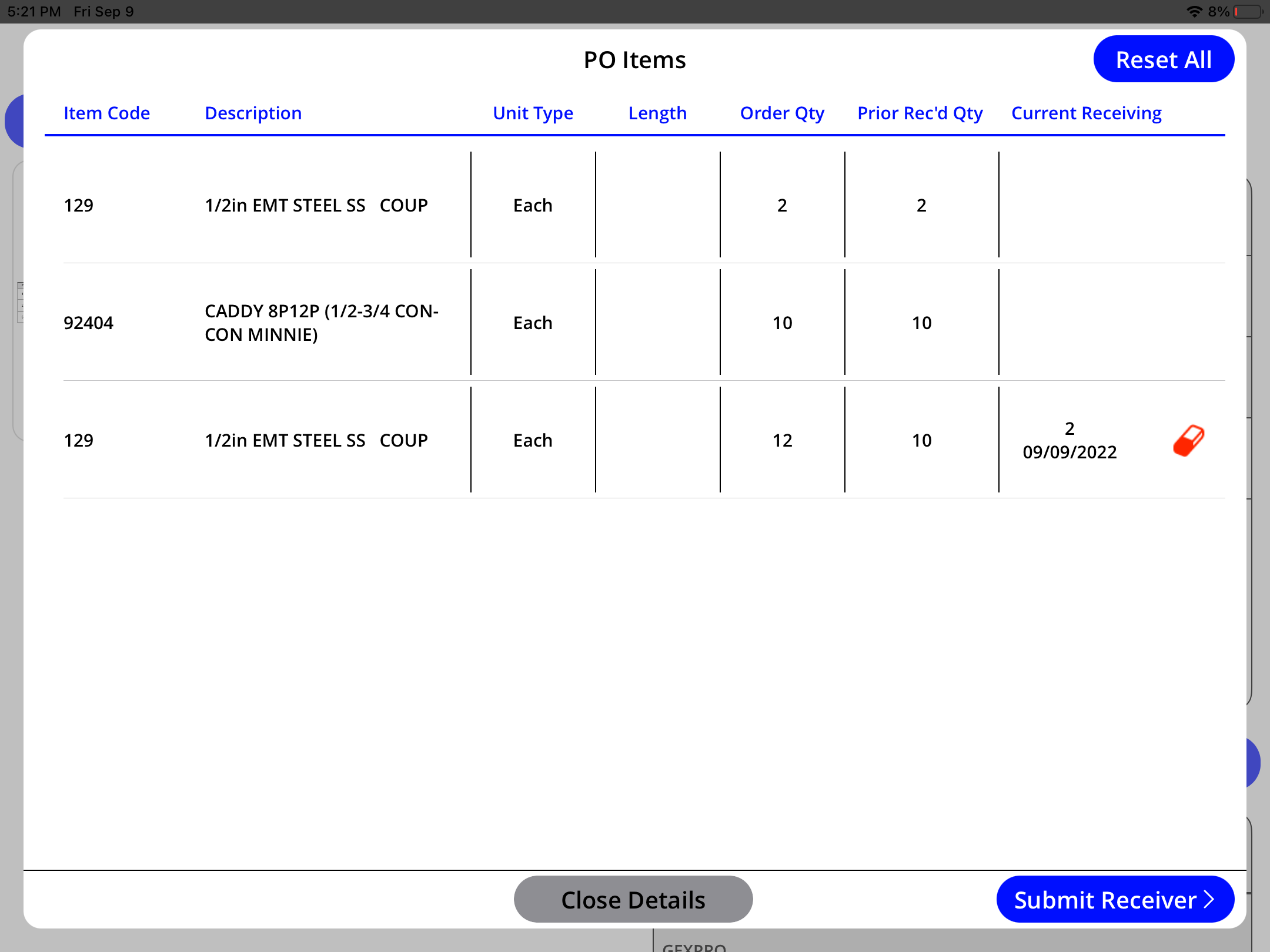 Start with the tour!
Check out our platform tour and explore PeerAssist on your terms. We're here to help and ready to engage with you to answer your questions, show your team a customized demo around your needs, and help get you started on your journey.
WATCH A TOUR
Get Started
Our team is ready to show you a demo, answer questions, and help get you started. If you can use a telephone and send email, you'll be flying in no-time on PeerAssist.