Project Management
Tools & workflows to help self-perform contractors manage projects with improved efficiency.
Project Management Tools to Help You Grow!
The Project Management tools and workflows supercharges your construction business grow profitably and in a scalable manner.
T&M Tracking for Extra Work
T&M starts in the field, and our T&M workflow incorporates everything you need to get paid for extra work. Gain pre-authorization beforeputting work on a tag. Enter time and material, add photos, and capture signatures on any mobile device - even offline. Include reference numbers and categorize work for easy tracking, and sync up with the office instantly. The home office is looped in to all work in progress, and can even assist in getting electronic signatures.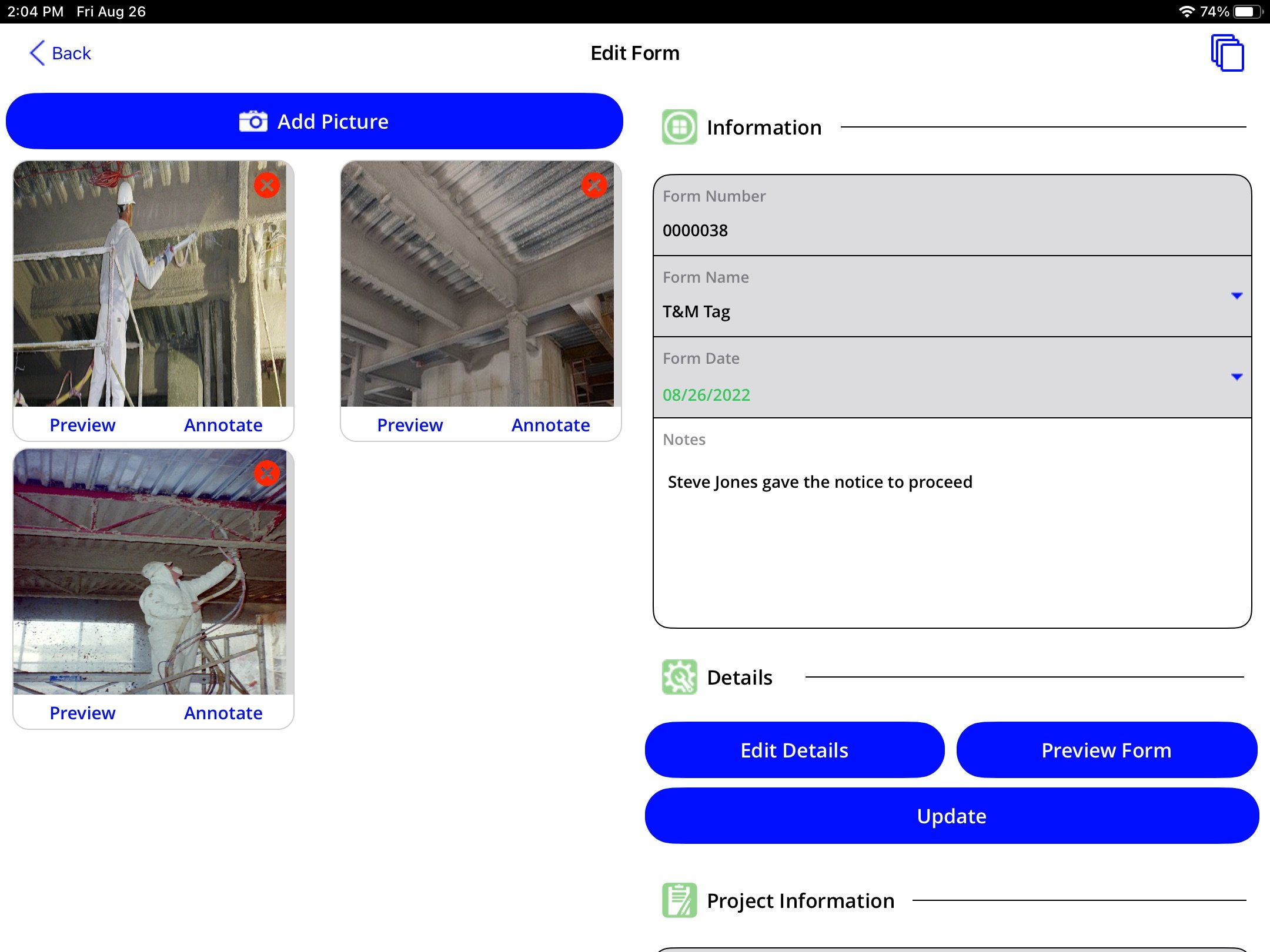 Change Order Log
Save time pricing T&M work with pre-loaded employees, materials and labor rates. Let our platform automate a robust Change Order Request package for you, right down to the signed tag & photo backup. Send Change Order Requests directly from the platform, or put a group of tickets onto a single COR. Maintain your Change Order Log on the PM desktop, marking change orders received and creating Excel logs to share in a team meeting or with the GC. You can even keep track of giveaways to aid in negotiating closeout costs.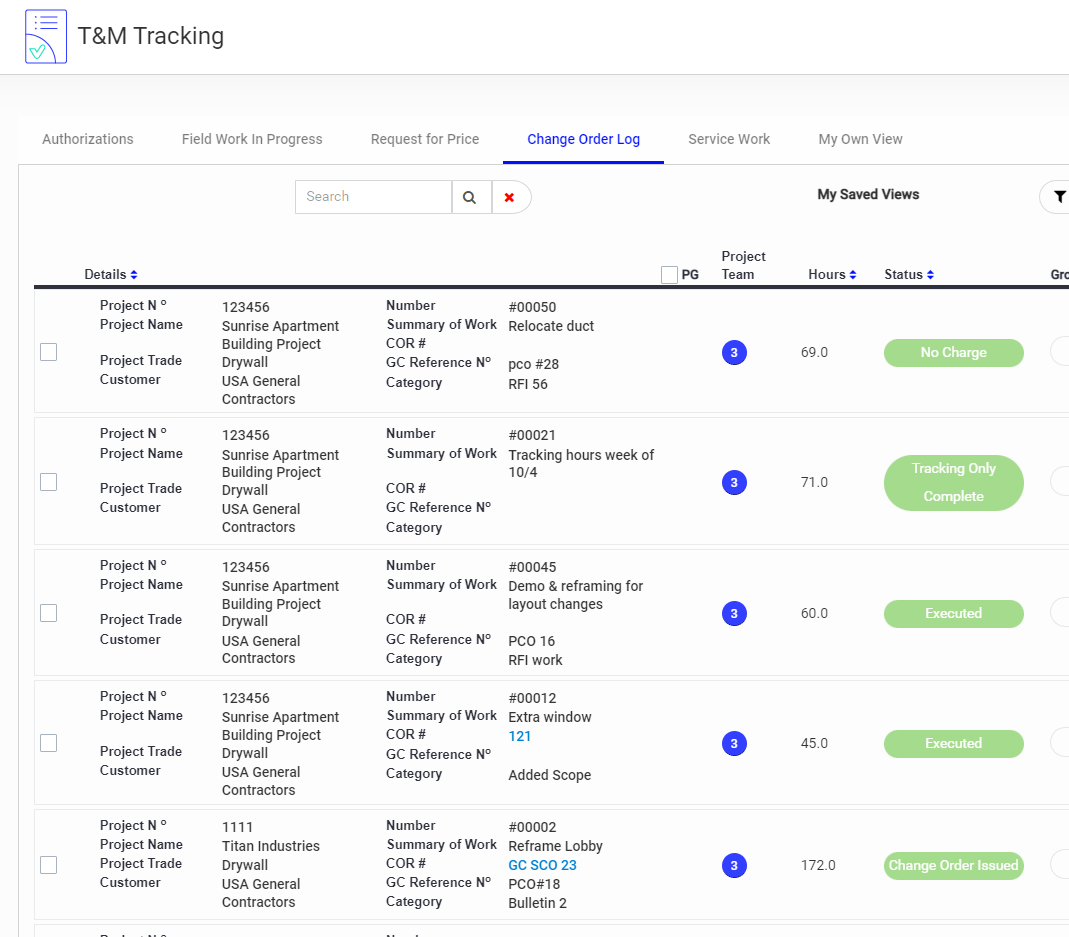 Service Work Tracking
Create a simple T&M tag for service work. Project info and numbering is conveniently auto-generated. Our selection of tools allows you to include a description of work, add labor & materials from your pre-loaded lists, and add photos with annotations for backup – plus you can capture signatures on the device or send the request via email. The home office is in the loop and has all the info they need to backup their price.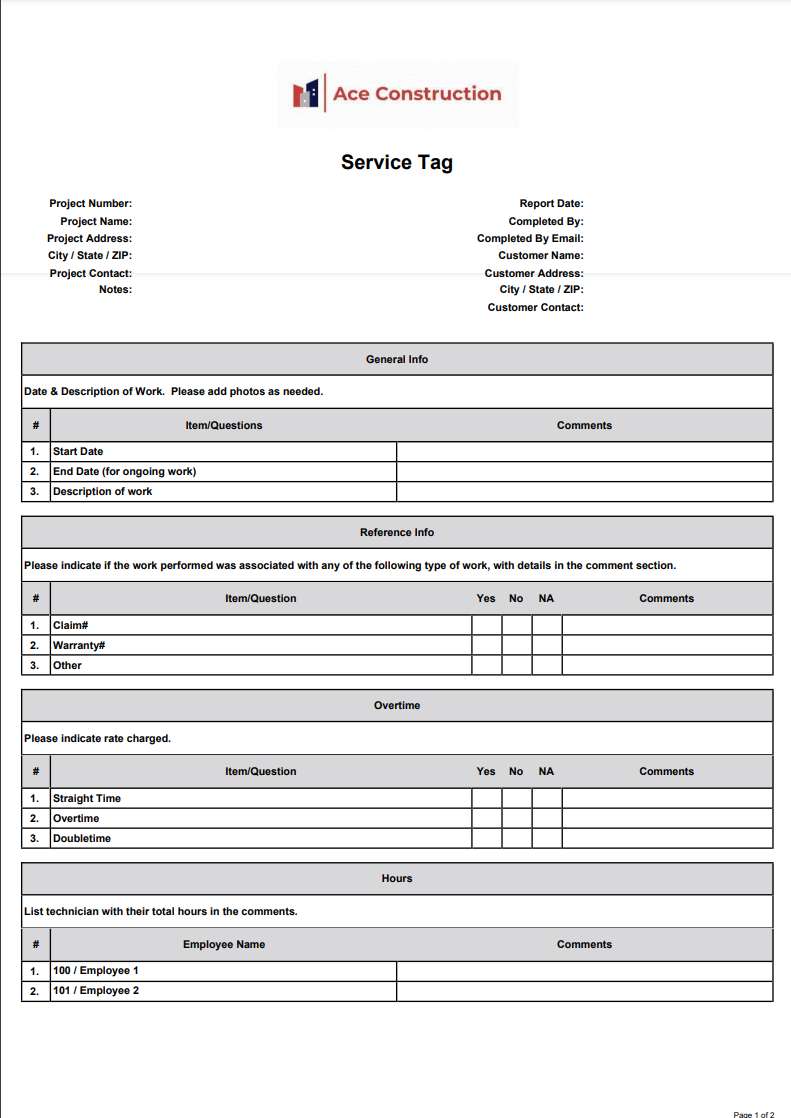 Start with the tour!
Check out our platform tour and explore PeerAssist on your terms. We're here to help and ready to engage with you to answer your questions, show your team a customized demo around your needs, and help get you started on your journey.
WATCH A TOUR
Get Started
Our team is ready to show you a demo, answer questions, and help get you started. If you can use a telephone and send email, you'll be flying in no-time on PeerAssist.