Ditch your paper forms
Easy-to-use, mobile-friendly, construction eForms technology that allows you to turn any paper-based form into a digitized construction eForm and use it in the field or office from a phone, tablet, or browser.
WATCH TOUR
Stop Pushing Paper. Leverage Data.
You are about to become the company hero by arming your construction team with construction eForms that anybody can build - seriously, you will have your first form built in less than 10 minutes or you can start from one of our templates.
Designed for Field & Office
SiteForms allows you to collect data from the field, deploy mobile eForms in minutes, reduce time spent on forms by users, and receive automatic form updates in an auto-generated log for your construction forms.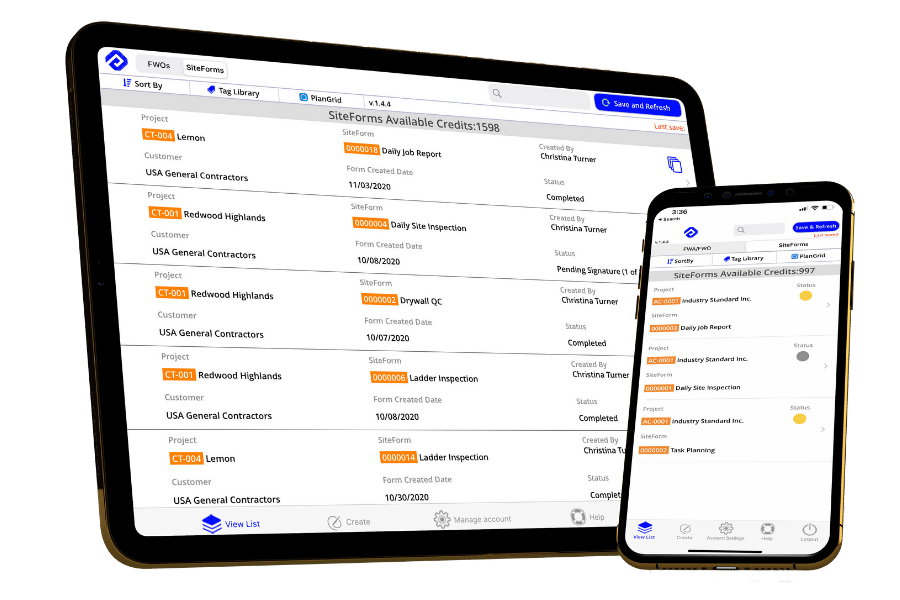 Build eForms in Minutes
From the office or the field, build and customize your eForms within minutes. When you create an eForm you have the ability to choose if it relates to a project or employee.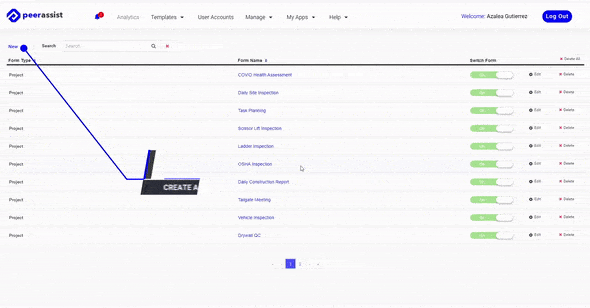 Fully Configurable
When creating a new form choose your section types, as well as, items and questions that are going to be within each section.
Drag and drop to arrange your form in the way you want your users to see it.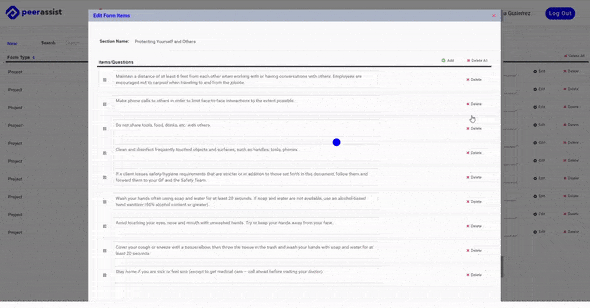 User Experience
Capture information in real-time and store/route for approval in one place with an auto-generated status log for whatever forms you want.
Works on Apple / Android devices, or a browser.
Attach pictures to any form
Full routing & approval with e-Signatures.
Avoid rekeying data into other systems.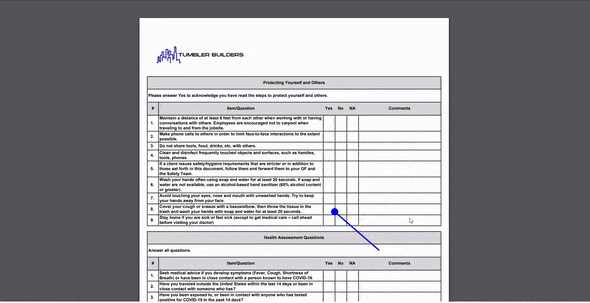 Freemium
Designed to provide a chance for you to try the tool. Your account will be set up with credits added to your account. No expiration, no pressure, just you getting a chance to see it in action.
Credits
This model allows you to pay for what your team actually uses. We do not believe in our customers signing up for software subscriptions and having any licenses not using the software. Some users are also power users whereas others are occasional users - with PeerAssist, you don't get taken advantage of.
Unlimited
Unlimited allows for full use of the platform for as many users as you can throw at it (your staff that is). No worrying about buying credits, just get in and go! Chat with a product team member using the chat to learn more.
Start with a Tour
Check out a quick tour and then move onto gaining access to our demo site to watch at your pace.
Ready to See the Demo Videos?
Yep. No haggling sales process. Watch on your terms.