Custom eForm Builder
Finally, a construction software tool that conforms to you rather than changing how your team works.
You took the time to present your Toolbox Talk. Now document it without the headache!
Construction firms have an abundance of construction form templates that are used to document every aspect of a project, safety, equipment, and beyond. Having a tool that allows you to build any custom eForm template for your construction team is invaluable and makes you able to respond quickly to your team's needs.
So easy, anybody can build it.
PeerAssist's eForm tool is so easy that anybody can be building forms almost immediately and often times without any formal training. This means that you get immense value out- of-the-box and very quickly.
Define your form items.
Decide what information you wish to capture and the type of expected response from your users. Set parameters for required fields and allow for photo attachments on all your forms.
eForm Layout
Design your form in a way that streamlines information being captured. The best part is that your forms are automatically optimized for use on tablets and smartphones and all eForm data is centralized in your form logs.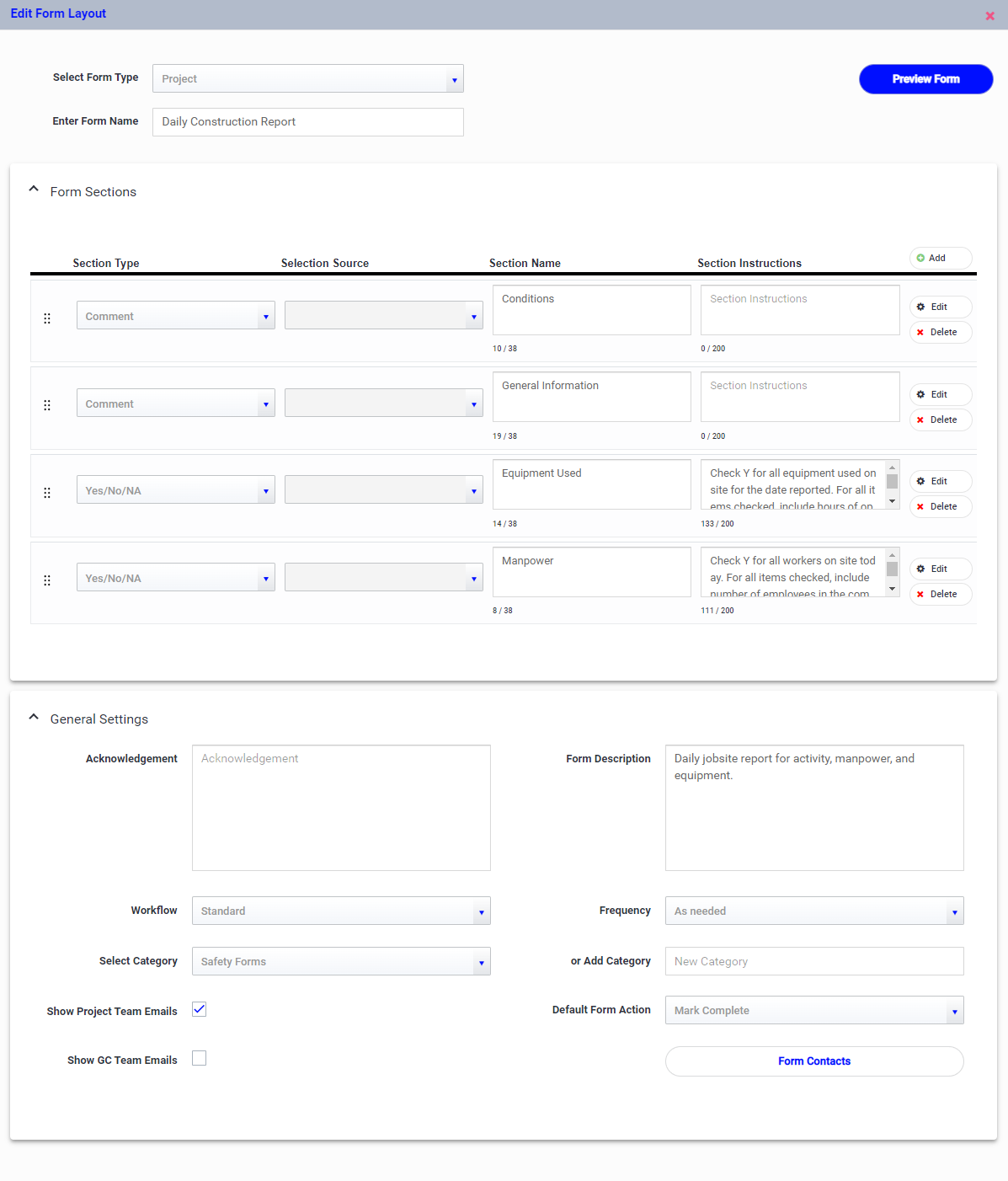 Start with the tour!
Check out our platform tour and explore PeerAssist on your terms. We're here to help and ready to engage with you to answer your questions, show your team a customized demo around your needs, and help get you started on your journey.
WATCH A TOUR