Daily Reports
Keep track of important information on your project that's a breeze to capture but keeps you covered with collecting info you need.
Daily Reports, Work Logs & Pre-Task Planning.
Keep track of jobsite work with convenient Y/N or S/C (Satisfactory/Correction Needed) checkboxes, and key-in (or dictate!) text comments. Handy widgets allow you to easily select dates and times, or format numeric and currency entries. No paper and no scribbling needed, and it shows up to the home office instantaneously.
Daily Reports Built for You
Capture everything that is important to your team with the Daily Report and customize it to fit your company's requirements.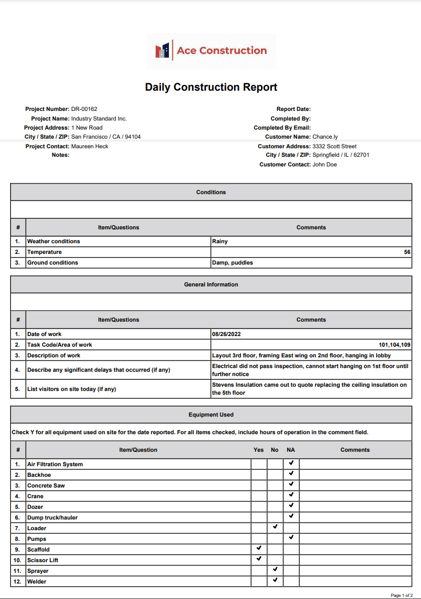 Built for the Field
Tools are only valuable when they get used. Our Daily Report is easy to enter with simple tap selections and you can attach whatever you need as well like photos with annotations and/or eSignatures.