Field Material Requests
Simplify communication for getting materials onsite when your team needs them.
Overview
The Foreman can notify the office of material, tools, and equipment needed with Field Material Requests using the mobile app. Users can indicate the date the materials are required, add general notes or individual notes per item, and even attach photos to the Field Material Request. Easily select items from your company's master list, project-specific list, or add items on the fly if needed. Your Foreman can work offline and sync back changes to the office to keep all stakeholders on the same page and clearly communicate when to take action. Eliminate phone tag, information getting lost in the shuffle of a manual process, and avoid duplicate entry. Field Material Requests are displayed on the dashboard until fully processed so your team does not miss anything and you can avoid costly delays.
Field Material Requests
Easily make selections from your company master list, project-specific material list, or add material items on the fly.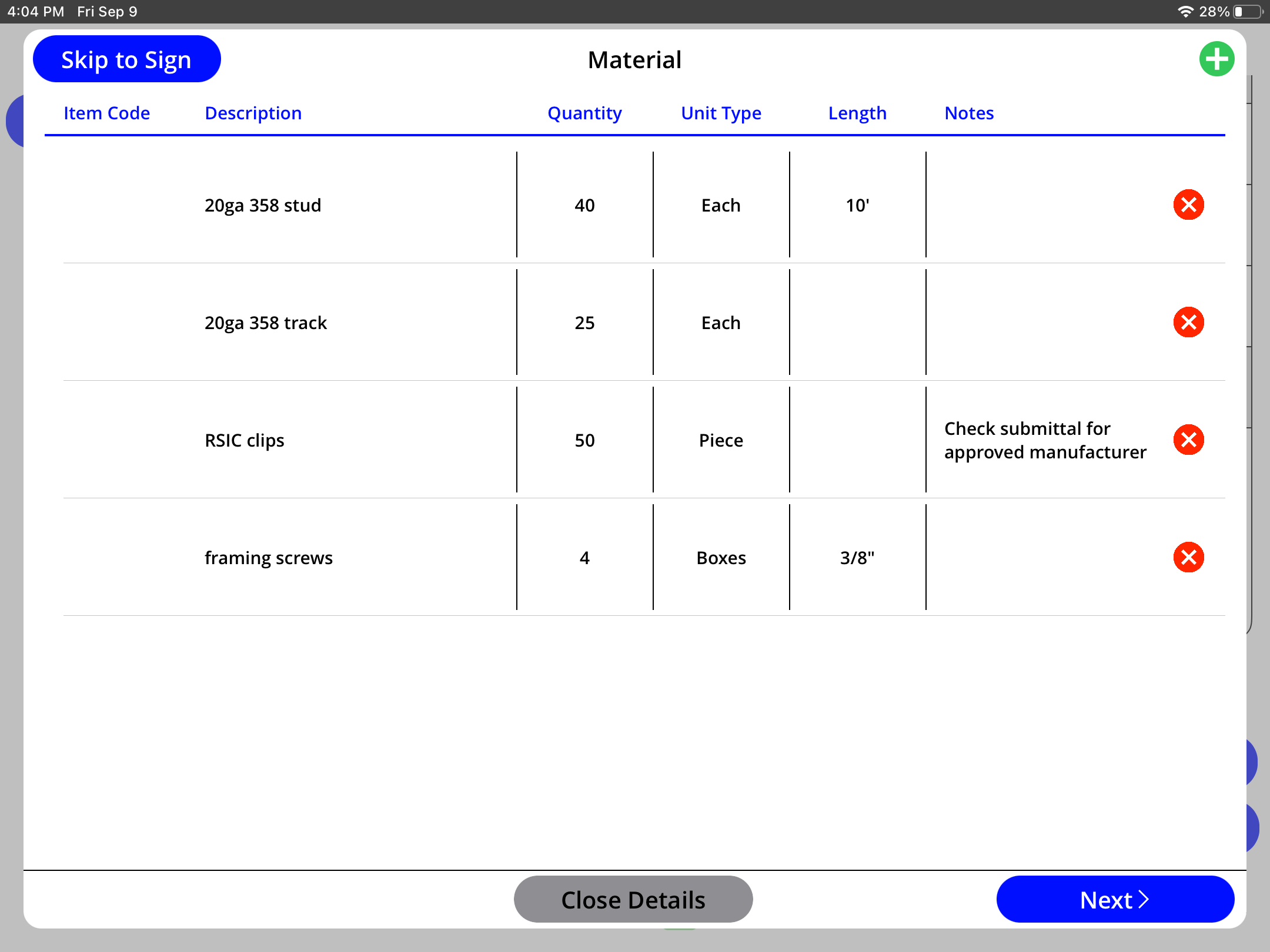 eSignatures
Capture eSignatures as part of your process to formalize your process of requesting materials.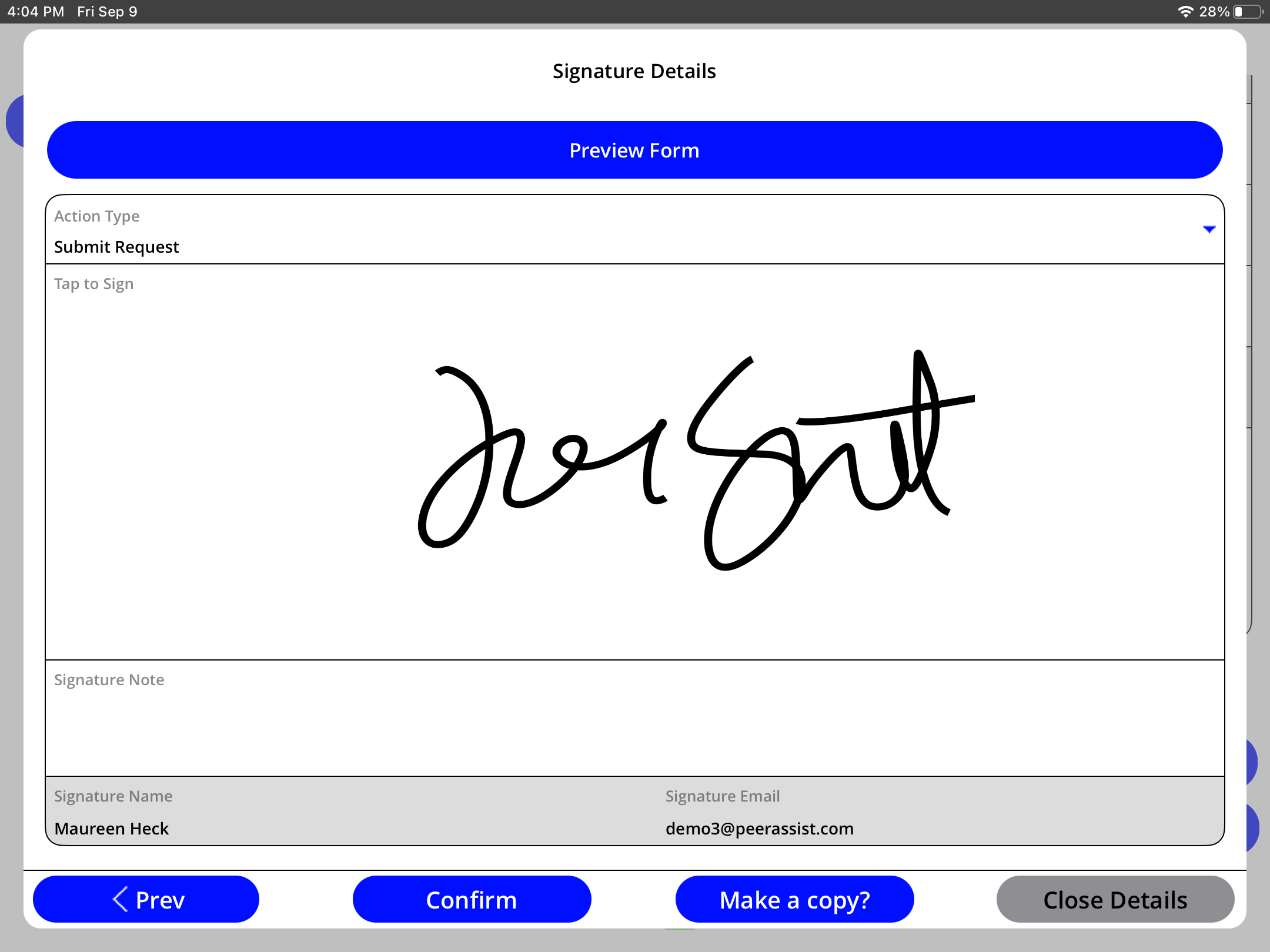 Clear Communication
Items needed are clearly identified compared to the often manual process of emailing items and then having someone from the office rekey entries that could have been captured once rather than entered several times. This accelerates the process and reduces errors that come with rekeying data.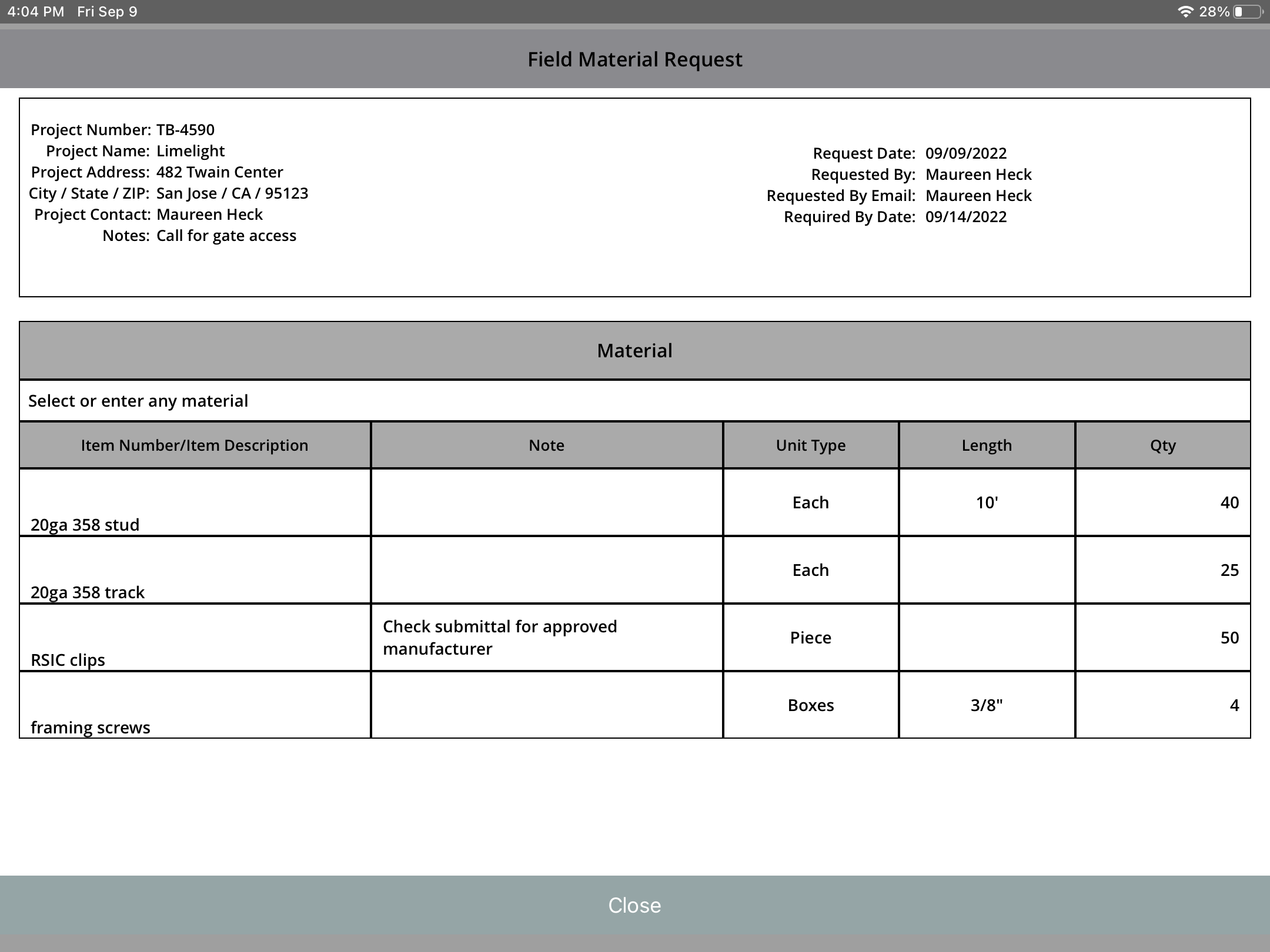 Professional & Scalable
Your team enjoys better communication, an improved presentation, and a process that is truly scalable rather than a burdensome manual process that often leads to friction between office and field.