Material Release
Schedule orders for material based on your takeoff and budgets and issue multiple POs with a single click.
Overview
Project Managers can use Material Releases to schedule out orders based on project takeoffs and budgets. Include cost codes and store quoted prices on the release to ensure you are staying within your budget. Designate approved vendors on a Material Release making it easy to issue multiple purchase orders to significantly reduce wasted time on data entry on the material list allocating items for each PO. Whether the Project Manager places the order or not, your Procurement department can be looped in through email and of course see everything inside the tool when logged in.
Status of Materials Ordered and Pending
Easily see which materials have been ordered and which are still open. From the app, you can release orders quickly and efficiently with all stakeholders informed.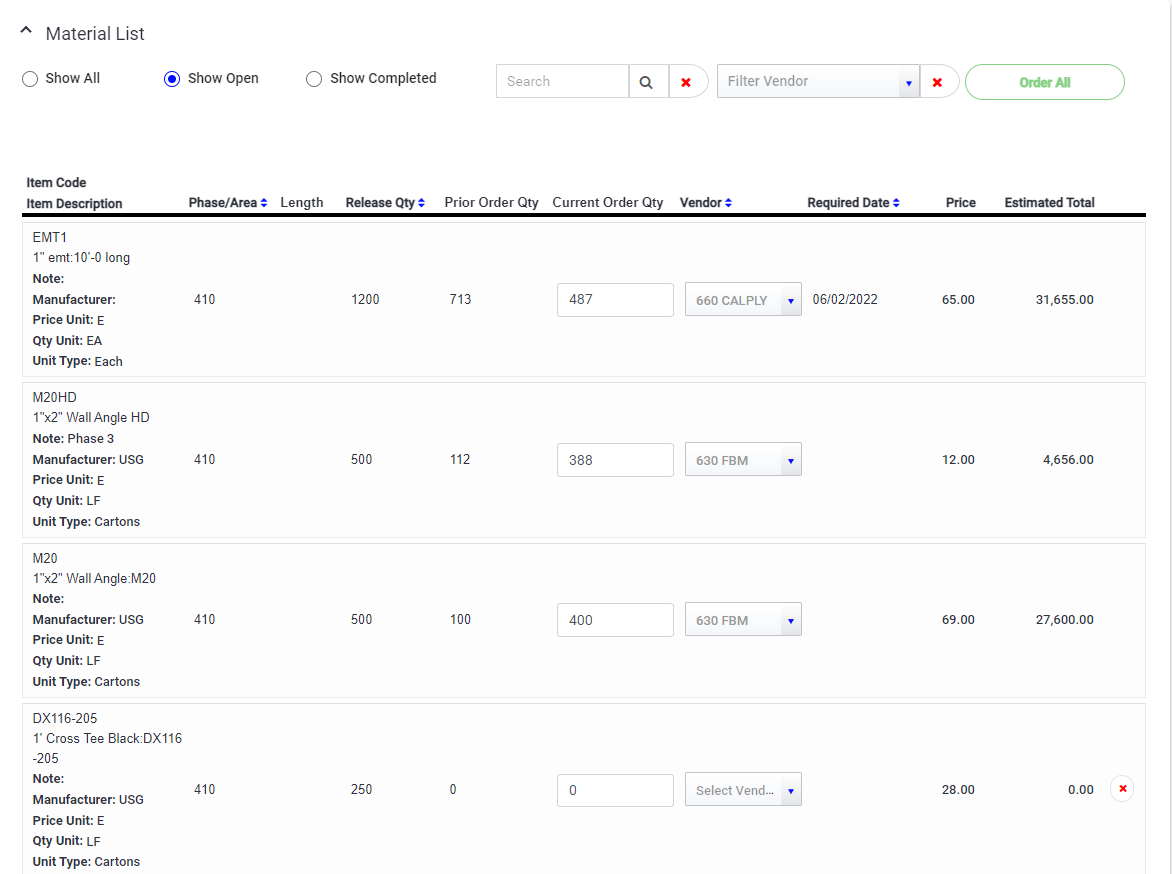 Create Multiple POs
Easily create and issue multiple POs for the materials being ordered to save time and simplify the process.