Material Requests
Streamline the communication rather than drowning in the chaos of fragmented communications of phone, text, and emails.
Material Requests - Clear and Easy.
Most contractors drown in a variety of forms of communication and when this happens, things fall through the cracks and workers don't have what is needed when it was needed. Keep the process simple and leverage tools for accountability and improved execution.
Select Materials in Seconds
Material selections have never been easier than pulling up your mobile device and tapping what your team needs onsite. Find what you need fast and keep your teams moving.
Material lists can be pre-loaded or you can add them on the go. It's built to be fast and nimble enough to grow as your team's material list grows.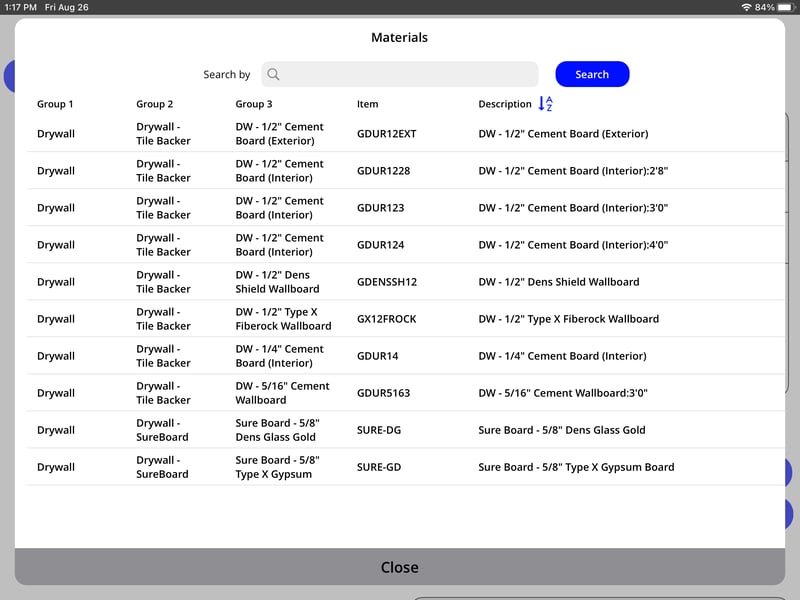 Add Materials On-The-Go
Even if you don't have your material lists all digitized, you can add materials on the go for rapid deployment to your team. It's a huge improvement over paper, texts, emails, and other forms of fragmented communication.
The process becomes supercharged when your material lists are all loaded!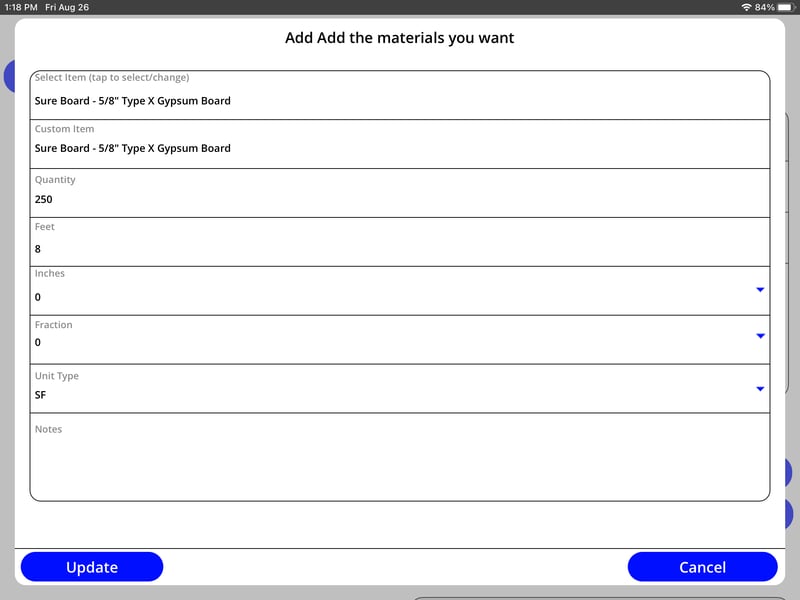 Material Pickup
Communicate stocking/purchasing needs with your project team, warehouse, etc! Create a company or project list of materials/equipment/tools within your forms and easily select items from a dropdown on the mobile app.
The foreman can adjust quantities, units, dimensions, and add notes. A PDF version of the form with all pertinent project info can be viewed from the email notification, or in real time on the desktop app, eliminating manual processes like jotting down information from phone calls, transcribing a list from email, and passing information on to the appropriate personnel.