PO Processing
Powerful PO Processing with Configurable Settings to keep all stakeholders connected.
Overview
PeerAssist PO Processing offers all the fundamentals along with powerful configurations to make your POs fit your company's needs. Project information and PO numbers are auto-generated and a professional PDF of your PO can be sent directly to your vendors from the platform.
Configure your PO number format, add notes and references (internal and public) along with any relevant attachments. Utilize a custom list of shipping contacts and cost codes, along with 3 unique fields for further customizations.
Send POs with or without pricing to fit your need. Depending on your company's preference, store material costs within the company's master list, store quoted pricing on the project list or material release, or conveniently maintain vendor pricing within the vendor's profile so you have everything in one location for an easy and streamlined experience. Users can even request quotes and compare pricing directly in the platform.
Clean & Professional Presentation
POs are formatted in a clean and professional layout for easy to read POs. Add your company's logo and configure the PO to fit your unique needs.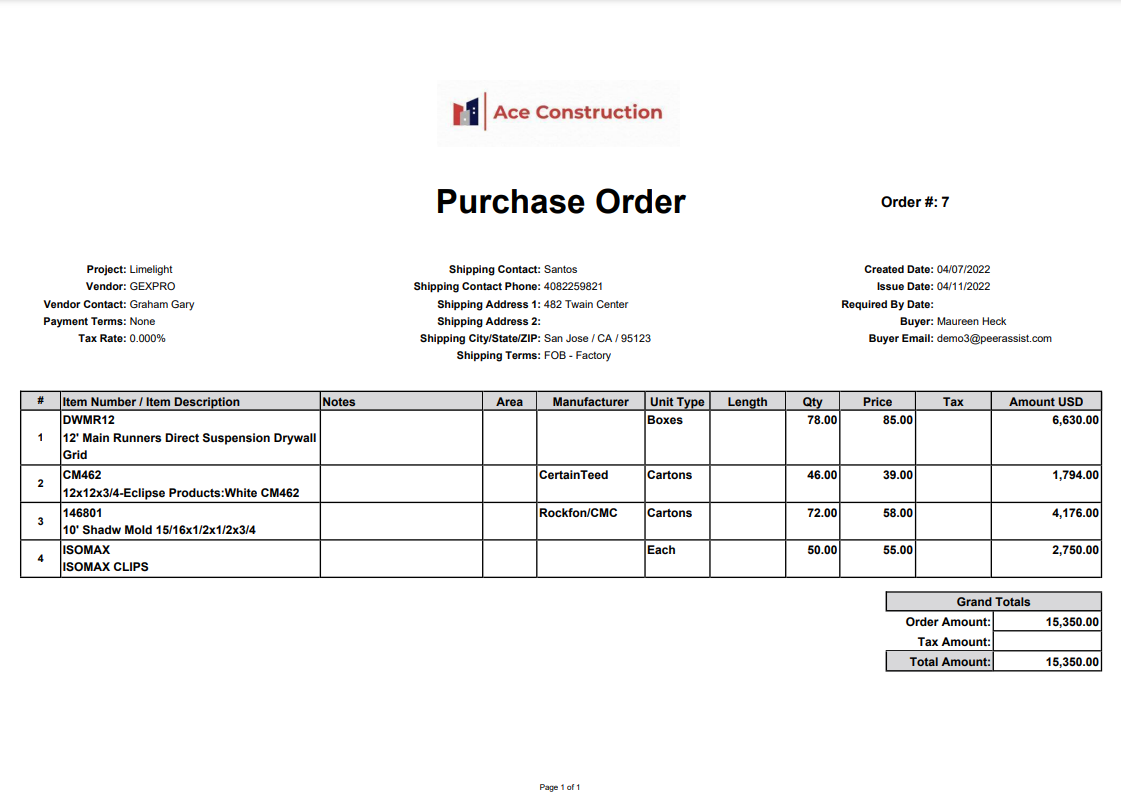 Send POs via Email
Save time by sending your POs directly from the platform via email to streamline your process.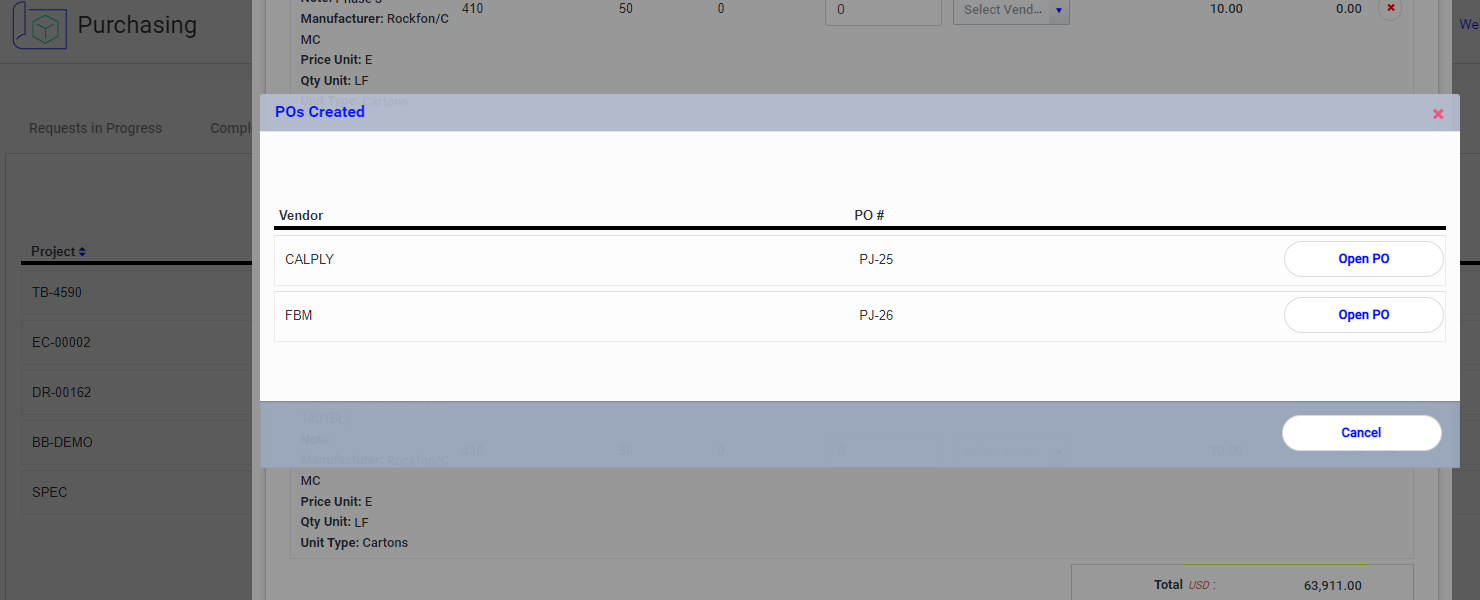 Group Materials by Type
Grouping your materials makes the process easy and intuitive for your users and avoid duplicate messy entries that are named similarly.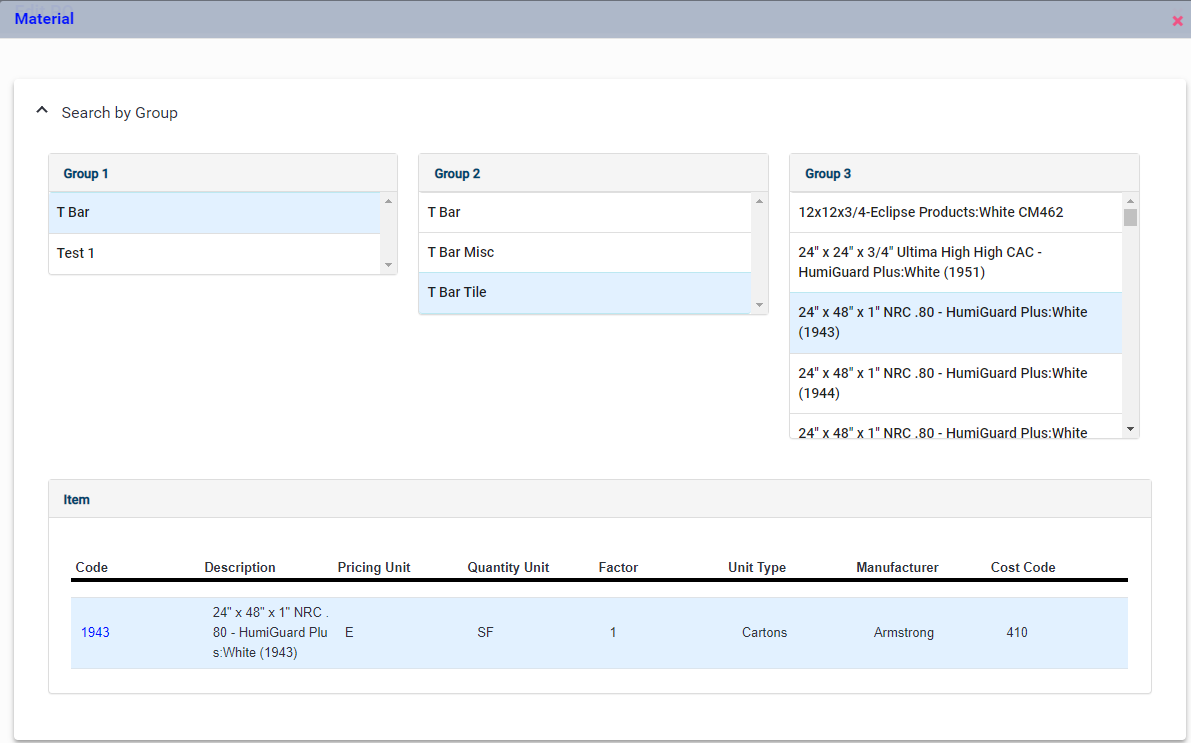 PO Item Detail
Material items are stored in a clear and concise manner for ease of use throughout your process. Configurable fields allow you to further capture information important to your company's process.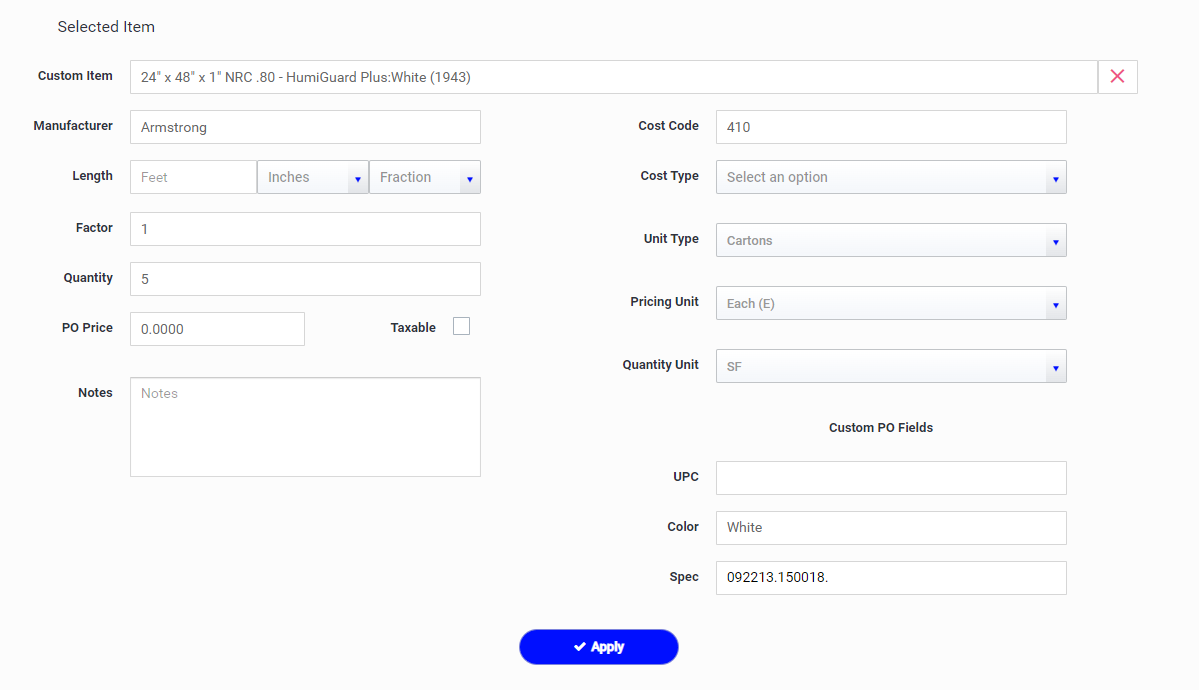 PO Items in Progress
All information about your materials and POs are at your fingertips for ensuring your team knows the status of every item, every PO, everything that matters to ensuring the process runs smoothly.
PO Processing Dashboard
Instantly view the status of all your POs as they are being processed with an easy to use dashboard for tracking and managing your PO Processing.