Purchasing Control System (PCS)
Track, manage, & control construction material orders.
On-premise version.
WATCH TOUR
Leverage Data for Tangible Results.
Too often, contractors don't have a system for controlling the purchasing process and end up paying too much. Being able to monitor and manage prices on construction purchasing will have an impact on your bottom line that you can see the return on your investment.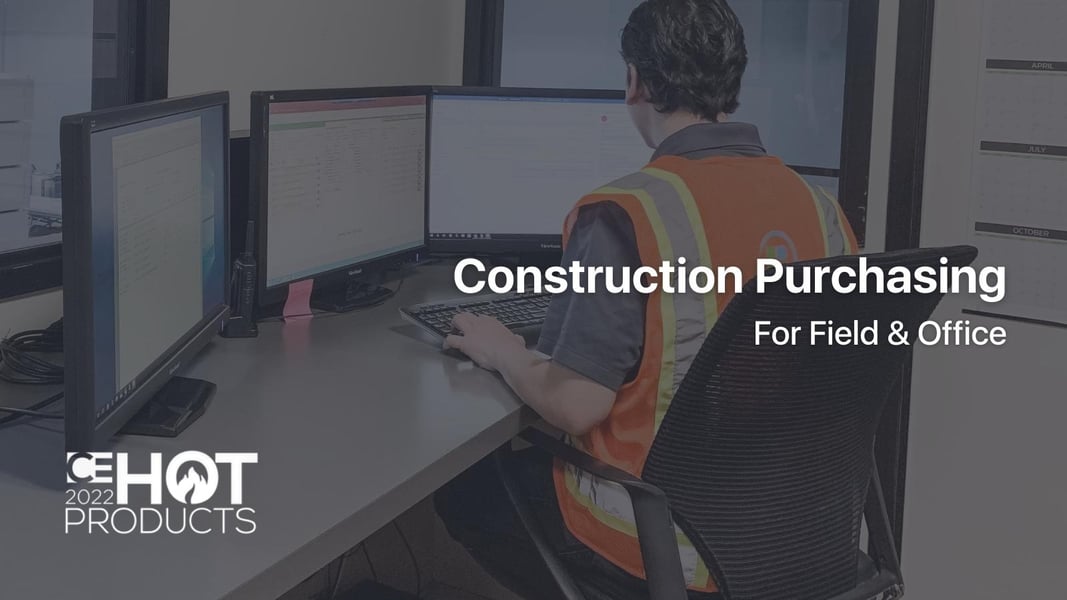 Pricing Controls
When an item and selected vendor combination do not reflect the best possible price, the operator receives a message with an option to view the pricing history for that item.

Automatic side by side vendor price comparison, job specific pricing, and the ability to send a purchase order or BOM to your preferred vendors for quoting allow you to stay on top of market prices to ensure you are getting the best price, on every item, every time.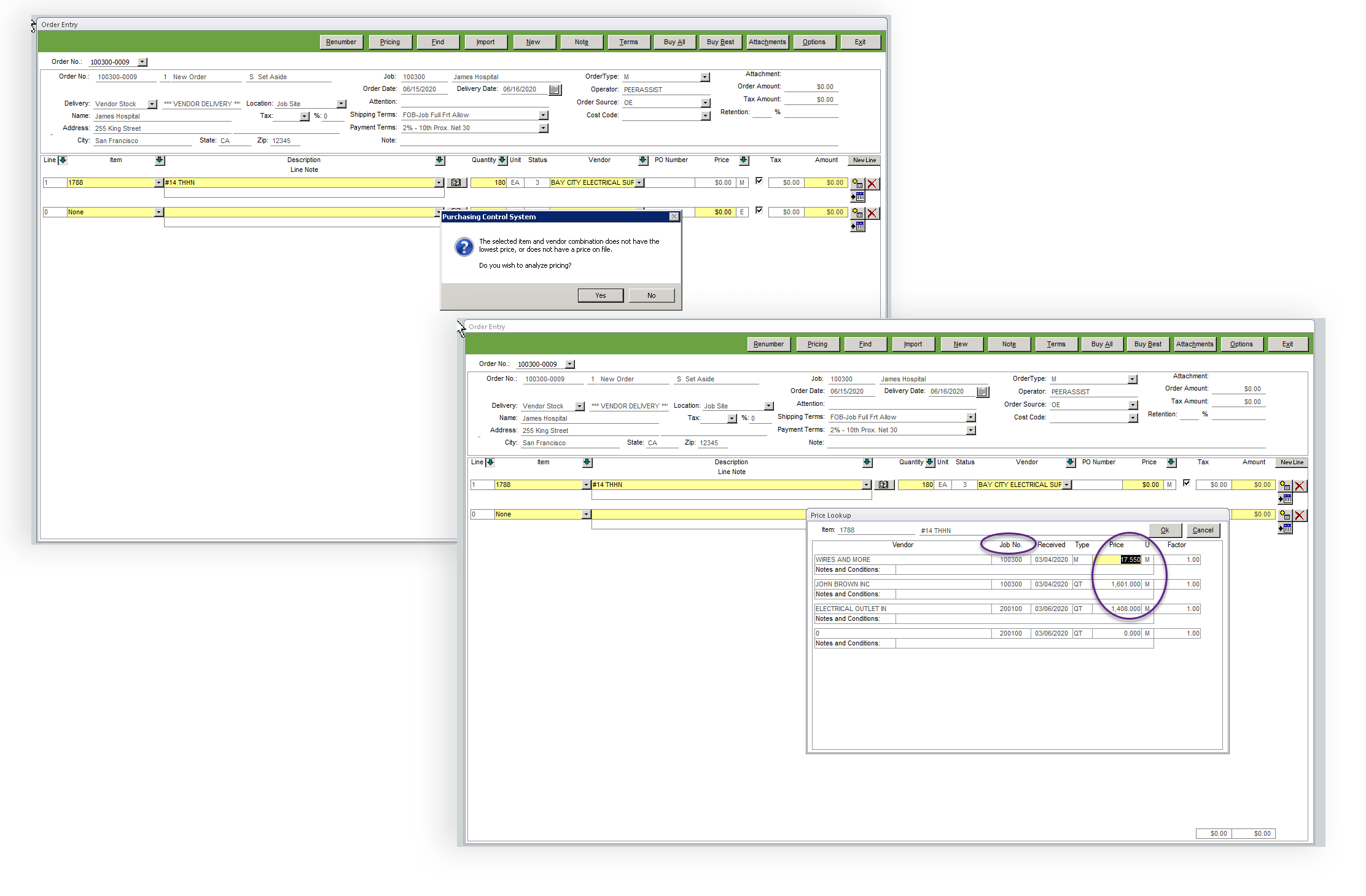 Import Material List & Pricing
A project-specific material list into Order entry from a field request or from a spreadsheet generated by your estimating software for quick entry.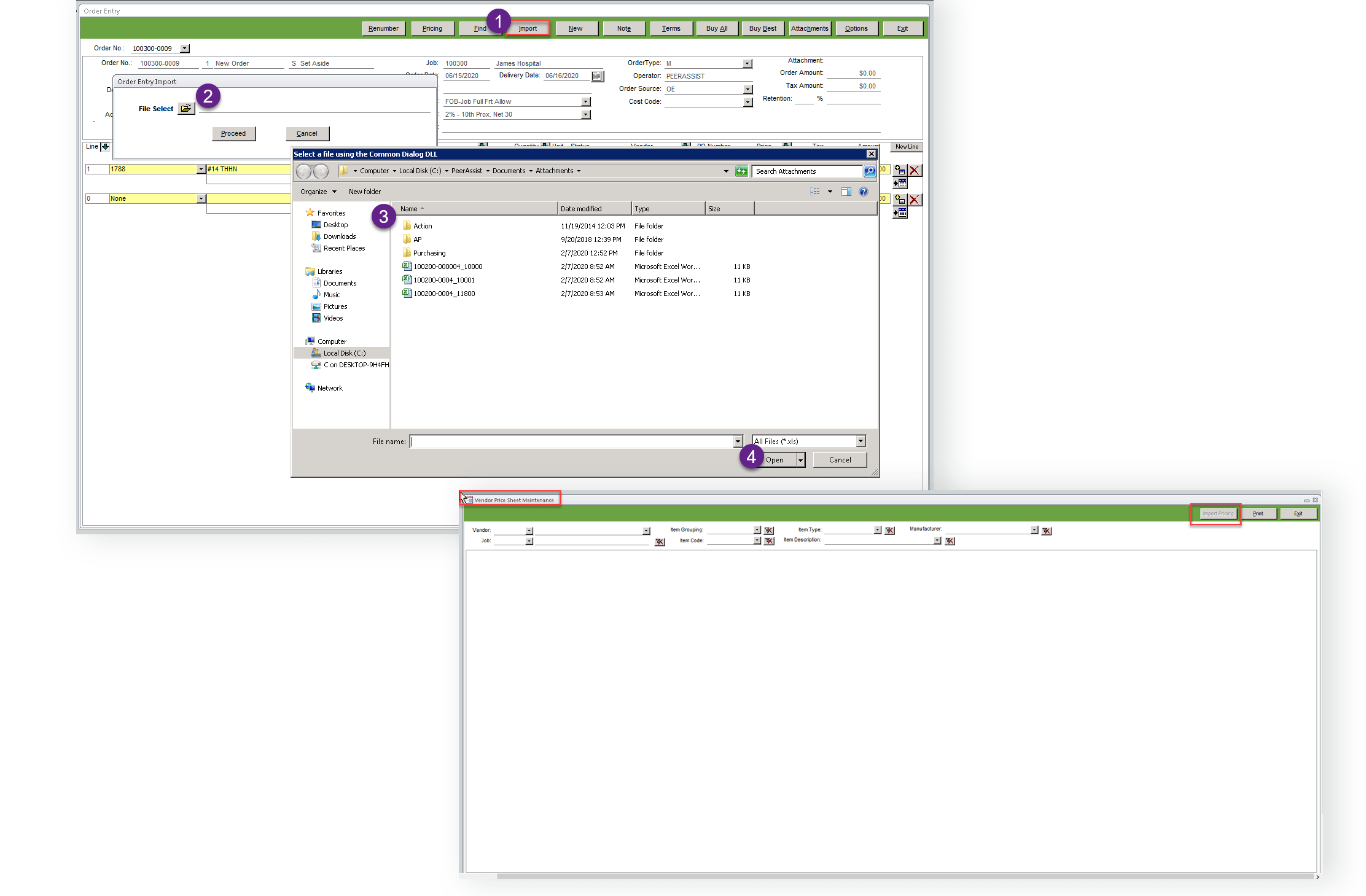 Request Pricing from Vendors
Pricing updates from Trade Service or from a spreadsheet to eliminate double-entry or costly data entry errors.

Pricing by vendor received from a quote request by item.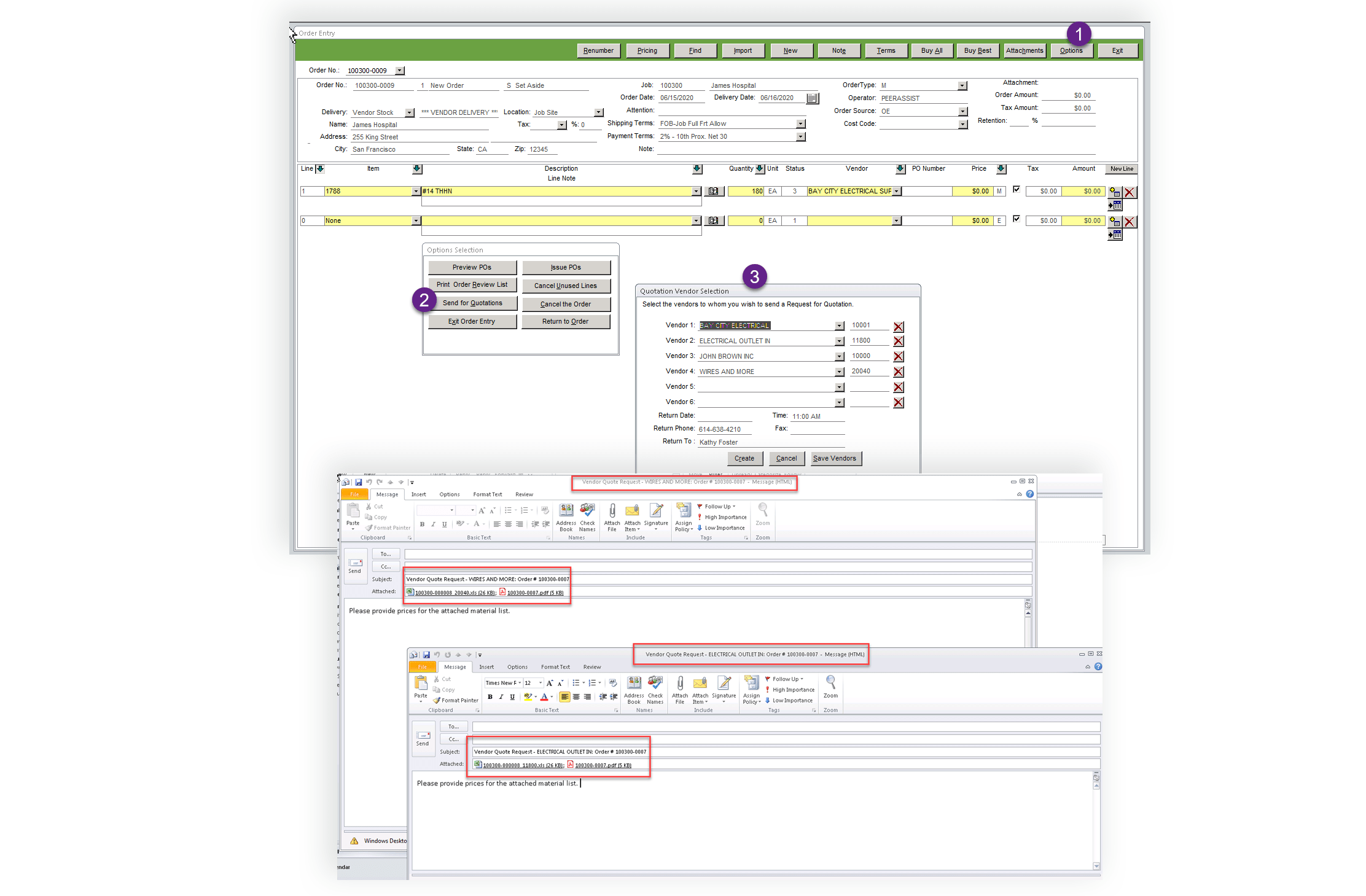 Change Order Processing
Make changes and revisions to existing purchase orders keeping a complete history of all modifications with options to reprint the entire PO or only the line items that have changed.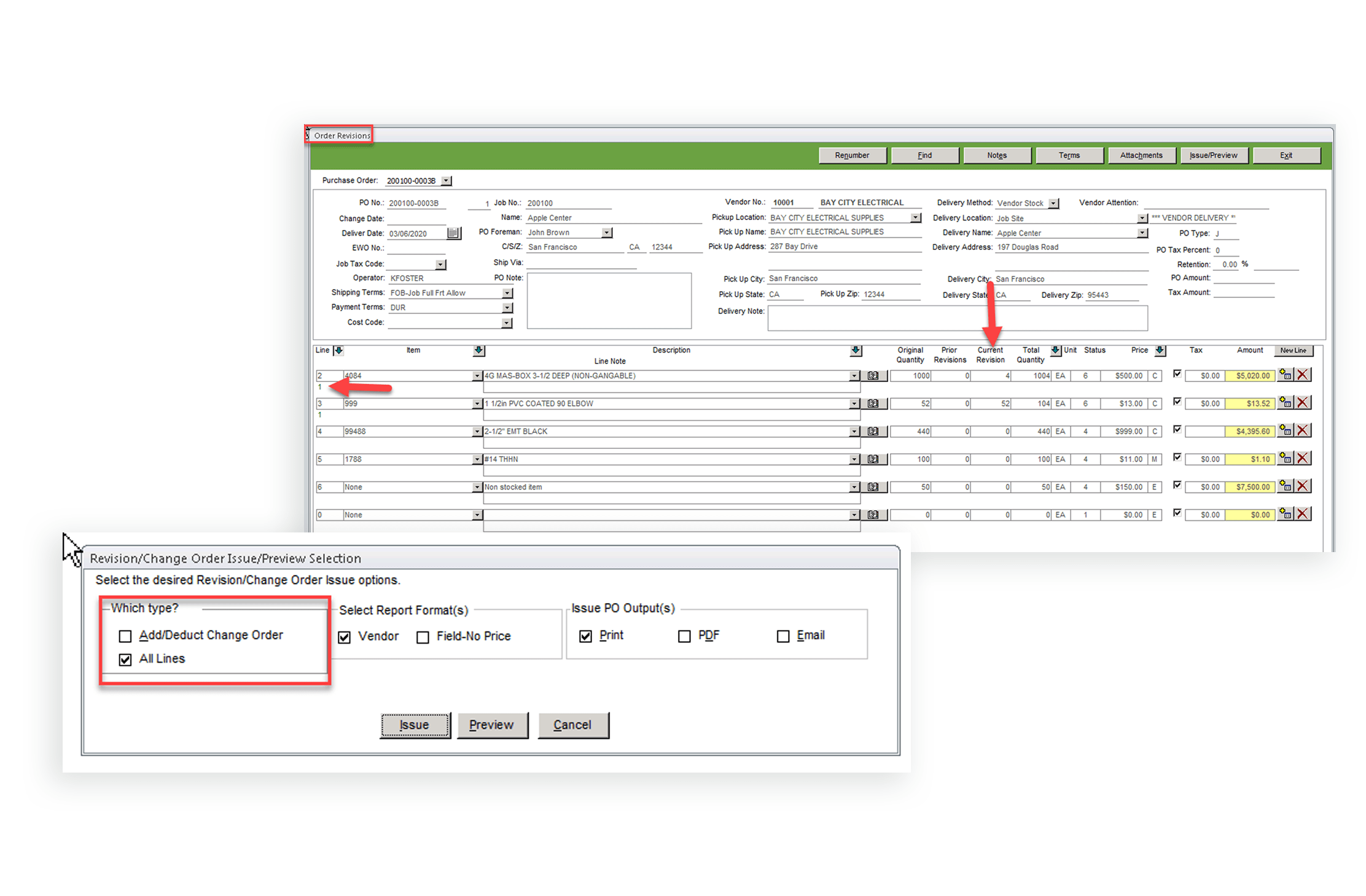 Approval Workflow
Require approval of large PO's by sending notifications to management requesting approval before the system allows the PO to be issued.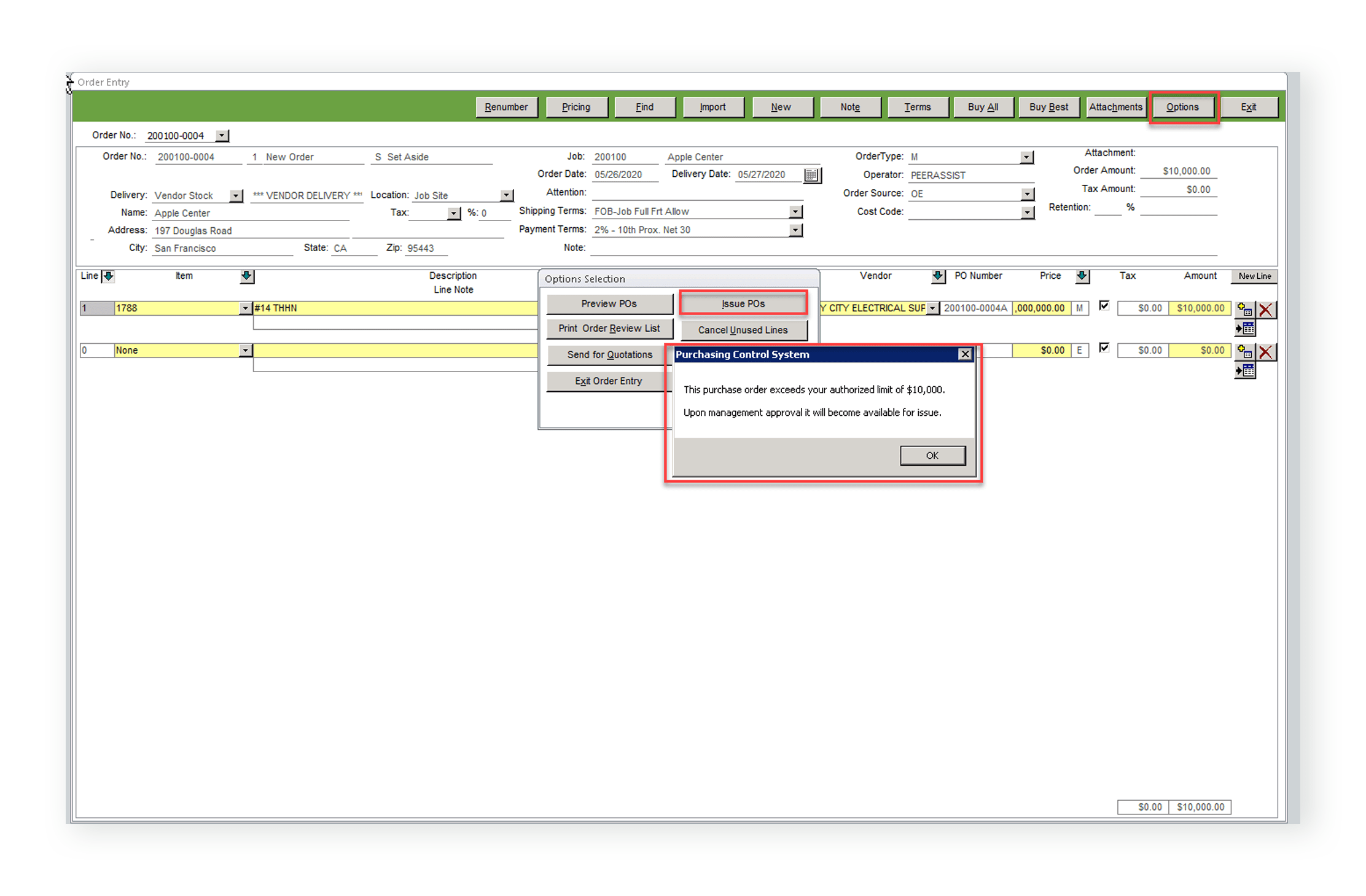 1
Explorer Purchasing
Watch our quick product tour or request a live demo with our product expert for a more in-depth review.
2
Choose Options
Operate standalone or integrate with your accounting software. An estimate and scope of work will be provided so you know the cost up front.
3
Prepare for Implementation
Our application will be configured to your needs and the time required depends on the level of customization.
4
Schedule Setup
Our Customer Success team will begin setup and configuration to prepare for training your users.
5
Training / Go-Live
After training, your users will be prepared to begin using the application with your enhanced purchasing controls.
Pricing
Purchasing Control system pricing is customizable to your needs. To get a quote, request a demo with our product specialist. After selecting your options, a proposal is provided.


Start with a Tour
Check out a quick tour and then move onto gaining access to our demo site to watch at your pace.
Ready to See the Demo Videos?
Yep. No haggling sales process. Watch on your terms.