Receiving
Mark orders received in the field and keep all stakeholders informed.
Overview
Our Procurement module brings the procurement process full circle with the ability to receive materials at the project site. Orders can be marked received via the mobile app from the field or office. All orders will remain on the dashboard until fully received so nothing falls through the cracks. When receiving material, the user can see the total quantity ordered, prior quantities received, and enter the current amount. Mark any items as damaged and document with notes and pictures as needed.
Receiving on Mobile
Track the status of all your orders and easily view and/or filter to see materials received, partially received, and not received. Every stakeholder remains connected whether working from the field or the office.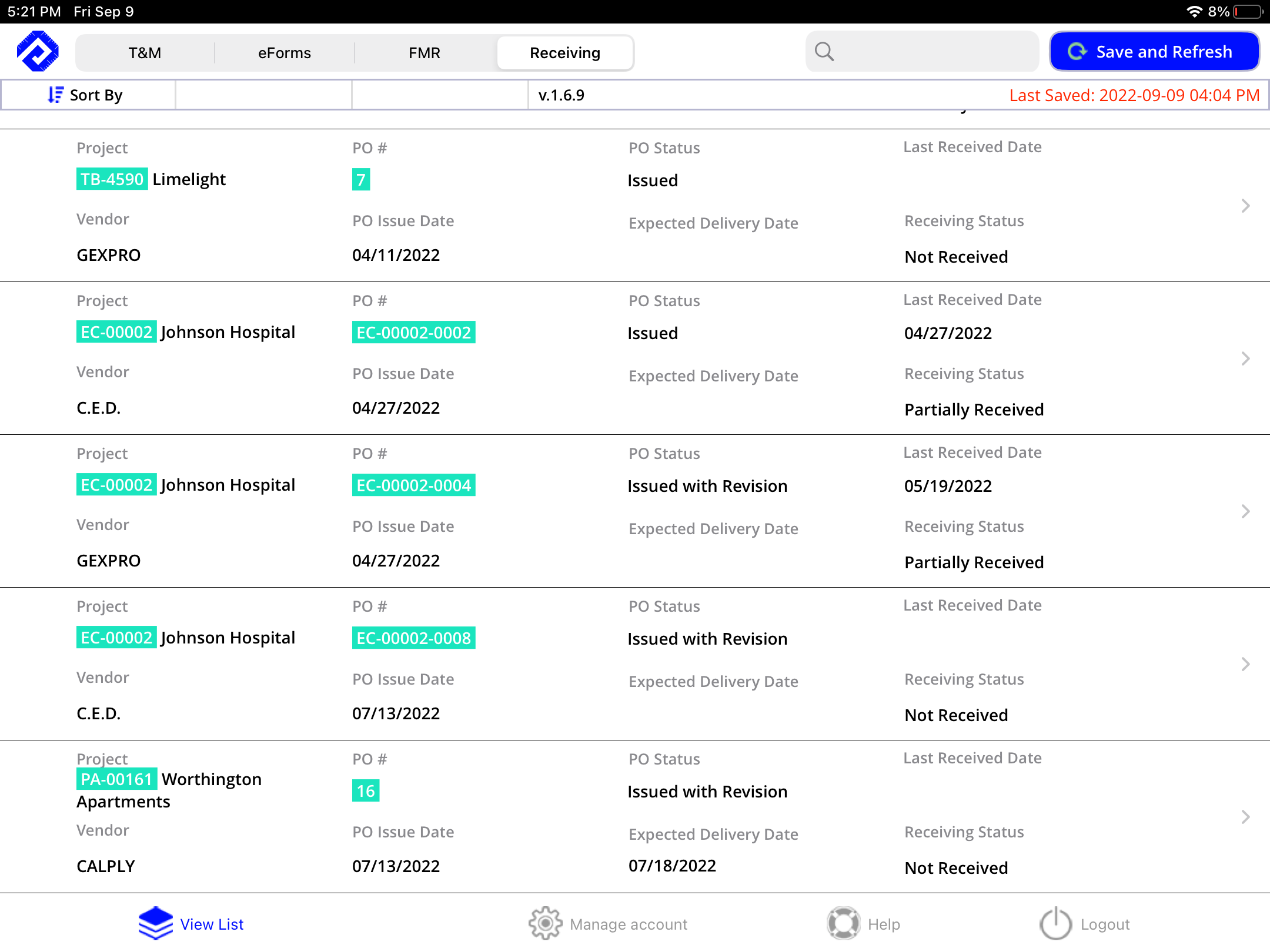 Received & Logging Quantities
Quickly and easily receive materials and log quantities received directly from the mobile app.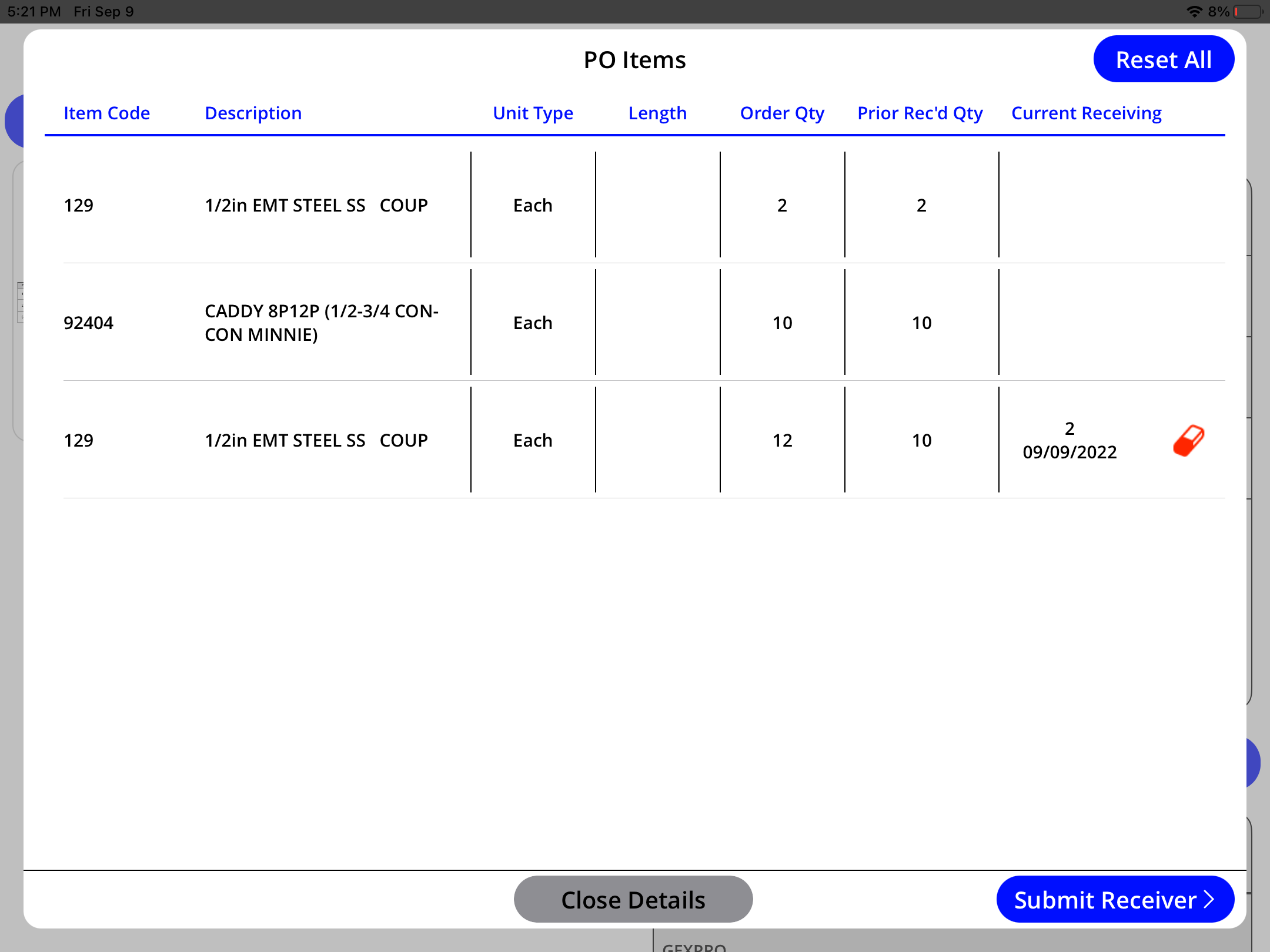 Receiving Status on Desktop
Easily view the status of your orders and understand which items have been partially received, not received, and completed orders.