Send for Quote & Buy Best
Collect pricing quickly & compare pricing to ensure you're buying at the lowest cost possible.
Overview
Changes are inevitable on most construction projects, which can include materials. When ordering outside the scope of your typical materials, users can send a PO for a quote to any number of their vendors. Quotes are easy to view and manage directly within the PO, and with our buy best price comparison, you will find the lowest priced items line by line. PeerAssist makes it easy to ensure that you're buying at the lowest possible price without investing laborious time and effort in comparing prices with vendors.
Analyze Pricing
Avoid what is typically a laborious process of comparing pricing and easily see pricing line by line from each of your vendors to ensure that you zero in on the best pricing for your project.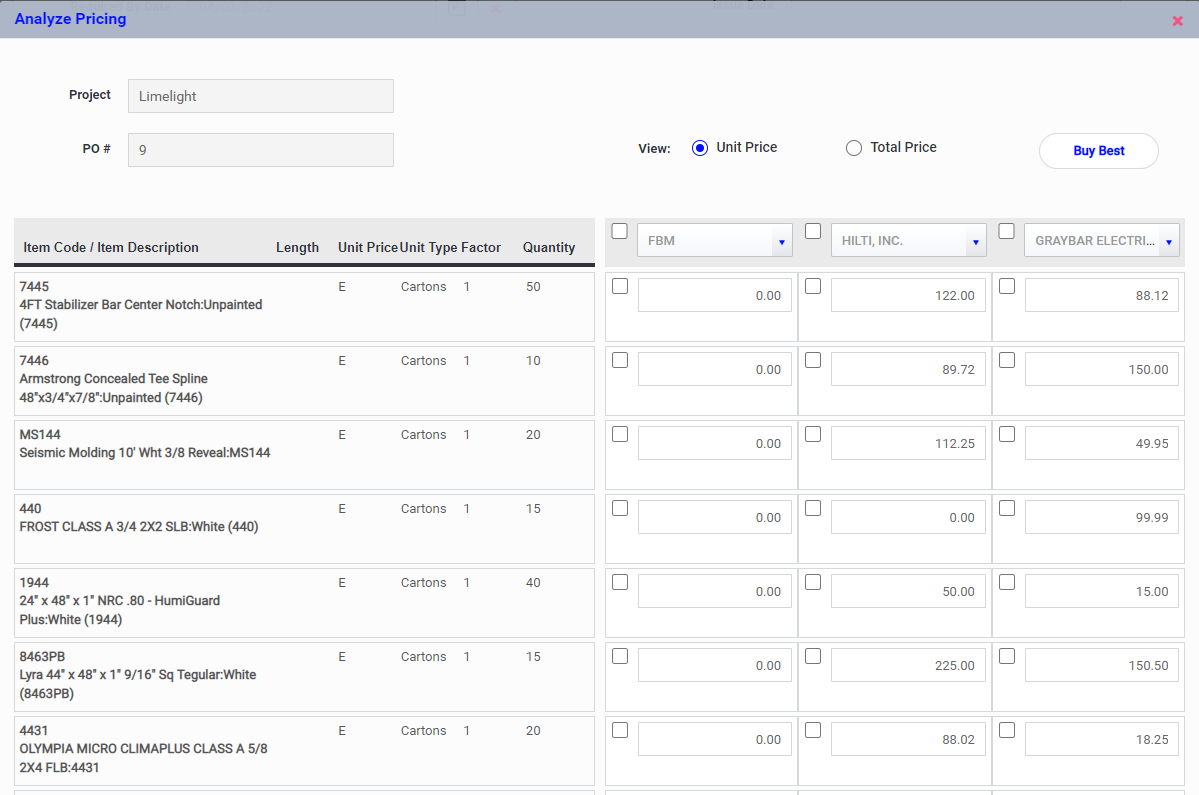 Best Price Selections
Easily make your selections on an item by item basis to ensure that you are getting the best possible price on each item that you order.