Service Work
Get the information you need fast and easy, hold teams accountable, and keep your projects moving smoothly.
Your Service Work is Now Streamlined.
Create a simple T&M tag for service work. Project info and numbering is conveniently auto-generated. Our selection of tools allows you to include a description of work, add labor & materials from your pre-loaded lists, and add photos with annotations for backup – plus you can capture signatures on the device or send the request via email. The home office is in the loop and has all the info they need to backup their price.
Fully Configurable
Capture the information you need easily and without burdening your field staff. PeerAssist lets you customize the Service Tags any way you like to fit your company's needs.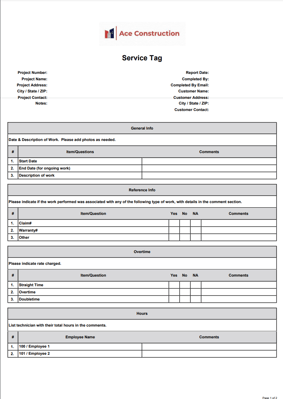 Attach Backup & Collect eSignatures
Attach any supporting photos with annotation capabilities for backup and communication purposes. eSignatures also hold people accountable and keep the backup that your team needs on hand.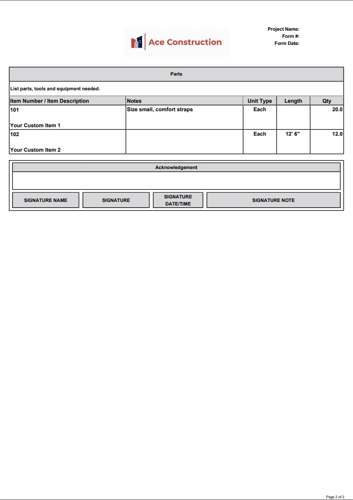 Photos with Annotations
A picture is worth a thousand words. Snap a few photos and annotate for added clarity in your communications and everything is stored with the T&M Tag.