Service Work Tracking
Track service work with a pre-set labor rates & material list. Producing a clean and professional invoice that you can send and manage from the platform.
Service Work Tracked Easily & Efficiently.
You're visiting your customer to perform service work and the last thing you need is a challenge to document work performed and the materials used. PeerAssist allows you to easily track service work orders within our platform and present your customers with professional and complete invoices to ensure a streamlined billing process resulting in reduced friction due to incredible communication in the work you should be paid for.
Track your T&M for Service Work Orders
Digitizing your T&M Tracking for service work orders is easier than ever and ensures that your process is streamlined, accountable, and ensures your team is getting paid for work you are asked to do that is out-of-scope. No more friction when performing service work and/or being asked to perform extras.
View Service Work Orders in Action
View an example of PeerAssist being used by a construction foreman with minimal computer/tablet experience. PeerAssist can be used by any construction professional who wants to focus on building, not doing documentation the hard and expensive way.
The Tool You Need...in your pocket.
Whether you prefer a tablet or a smartphone, PeerAssist allows you to be ready to capture any requests for extra work as fast as you can make a phone call. Just fire up the app and start capturing with pics and details of what's needed.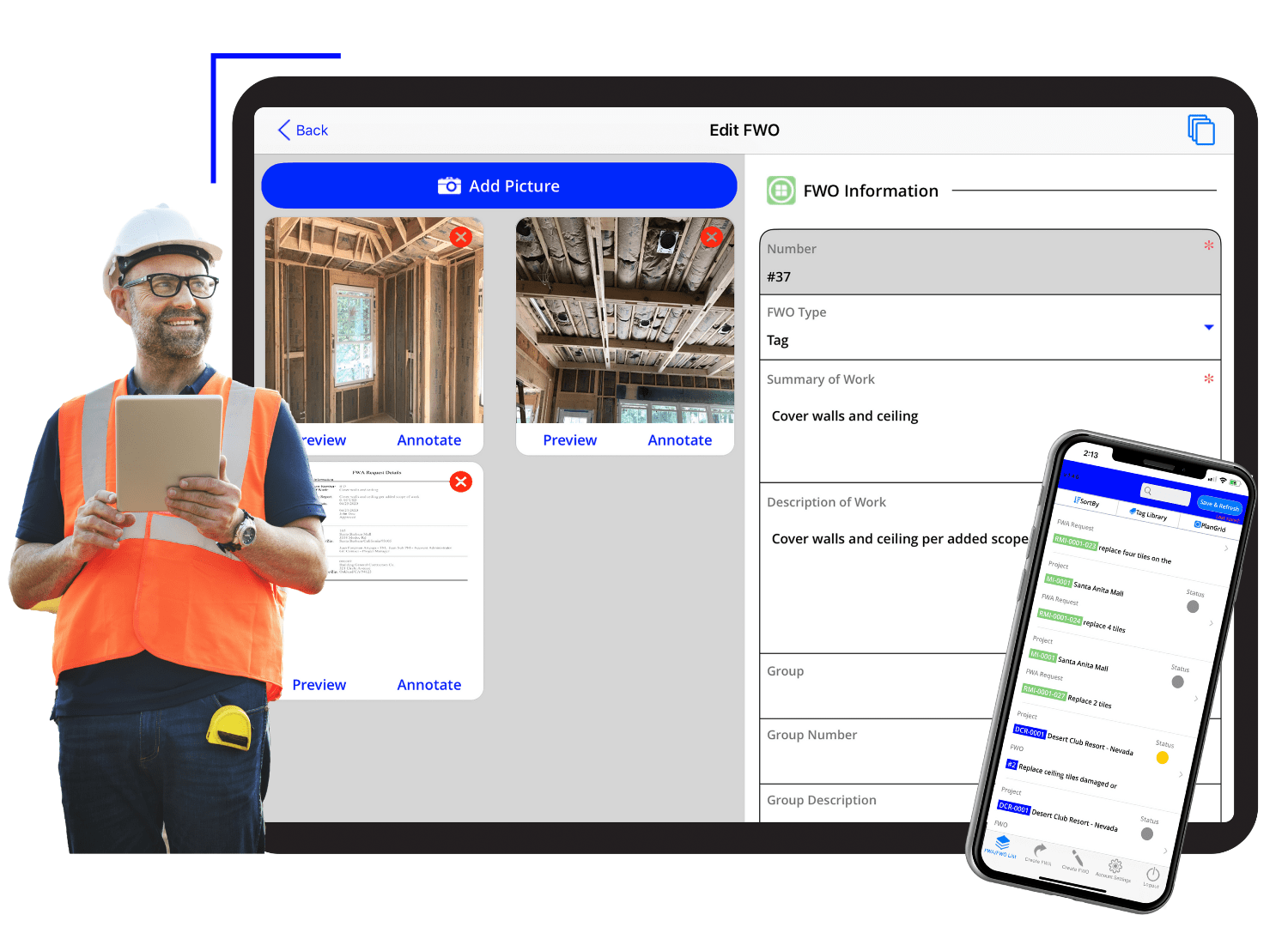 Easily Track Your Time & Material.
Account for all labor and material used on the out-of-scope work. The Foreman easily adds the labor hours and material to FWO using the pre-populated menus that match your contracted rates.
Professional Presentation.
Your T&M Tracking takes on a professional look that supports your brand of performing excellent construction work. Preview your T&M Tags/Tickets and easily understand what is included on your T&M Tag/Ticket.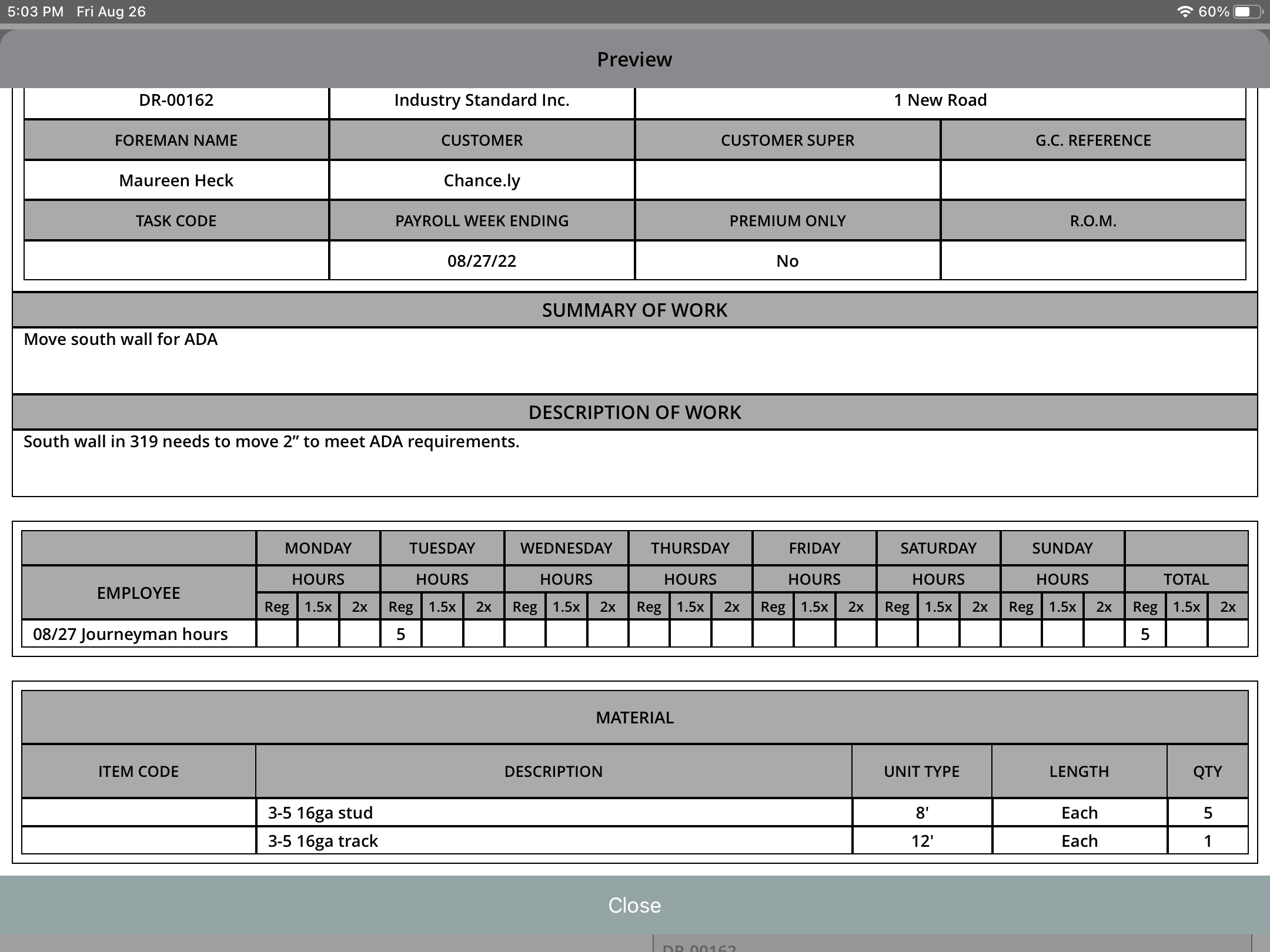 Electronic Approvals for Accountability.
Nothing supports your request for a change better than the actual acknowledgement for the request and for doing the work. Track the process from request through approval to support your Change Order Request process.