T&M Tracking
Contractors don't like tracking T&M for extra work, and most do it on paper. What if you could eliminate bottlenecks, avoid conflict, improve efficiency, and get paid for the work you were asked to do? Now you can.
Don't overthink your T&M Tracking for Extra Work and just get it done right so you get paid every time.
T&M starts in the field, and our T&M workflow incorporates everything you need to get paid for extra work. Gain pre-authorization before putting work on a tag. Enter time and material, add photos, and capture signatures on any mobile device - even offline. Include reference numbers and categorize work for easy tracking, and sync up with the office instantly. The home office is looped in to all work in progress, and can even assist in getting electronic signatures.
#1 Solution for Tracking Extra Work
Digitizing your T&M Tracking for extra work is easier than ever and ensures that your process is streamlined, accountable, and ensures your team is getting paid for work you are asked to do that is out-of-scope. No more friction when doing extras.
PeerAssist T&M Tracking in Action
View an example of PeerAssist being used by a construction foreman with minimal computer/tablet experience. PeerAssist can be used by any construction professional who wants to focus on building, not doing documentation the hard and expensive way.
The Tool You Need...in your pocket.
Whether you prefer a tablet or a smartphone, PeerAssist allows you to be ready to capture any requests for extra work as fast as you can make a phone call. Just fire up the app and start capturing with pics and details of what's needed.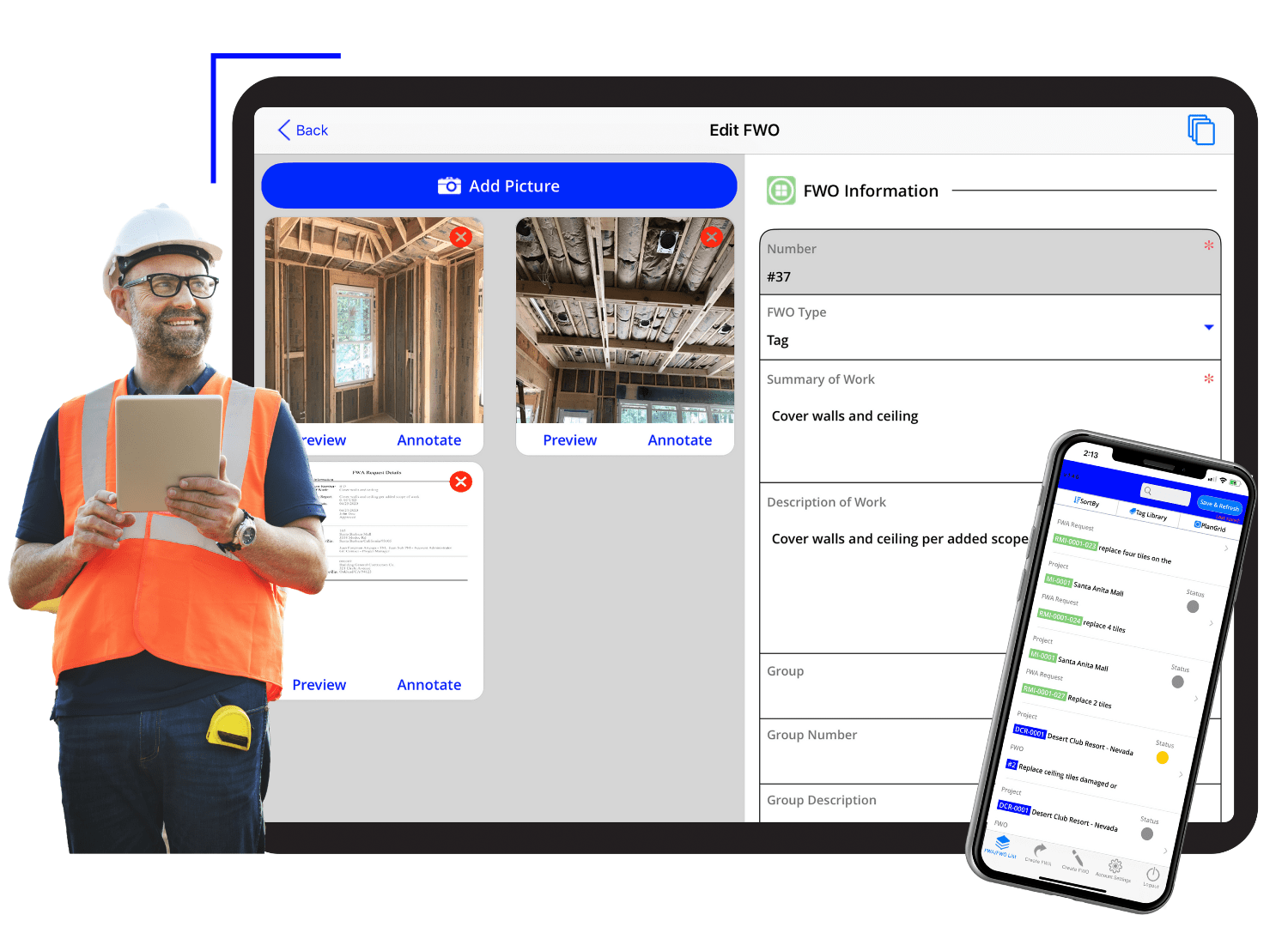 Easily Track Your Time & Material.
Account for all labor and material used on the out-of-scope work. The Foreman easily adds the labor hours and material to FWO using the pre-populated menus that match your contracted rates.
Professional Presentation.
Your T&M Tracking takes on a professional look that supports your brand of performing excellent construction work. Preview your T&M Tags/Tickets and easily understand what is included on your T&M Tag/Ticket.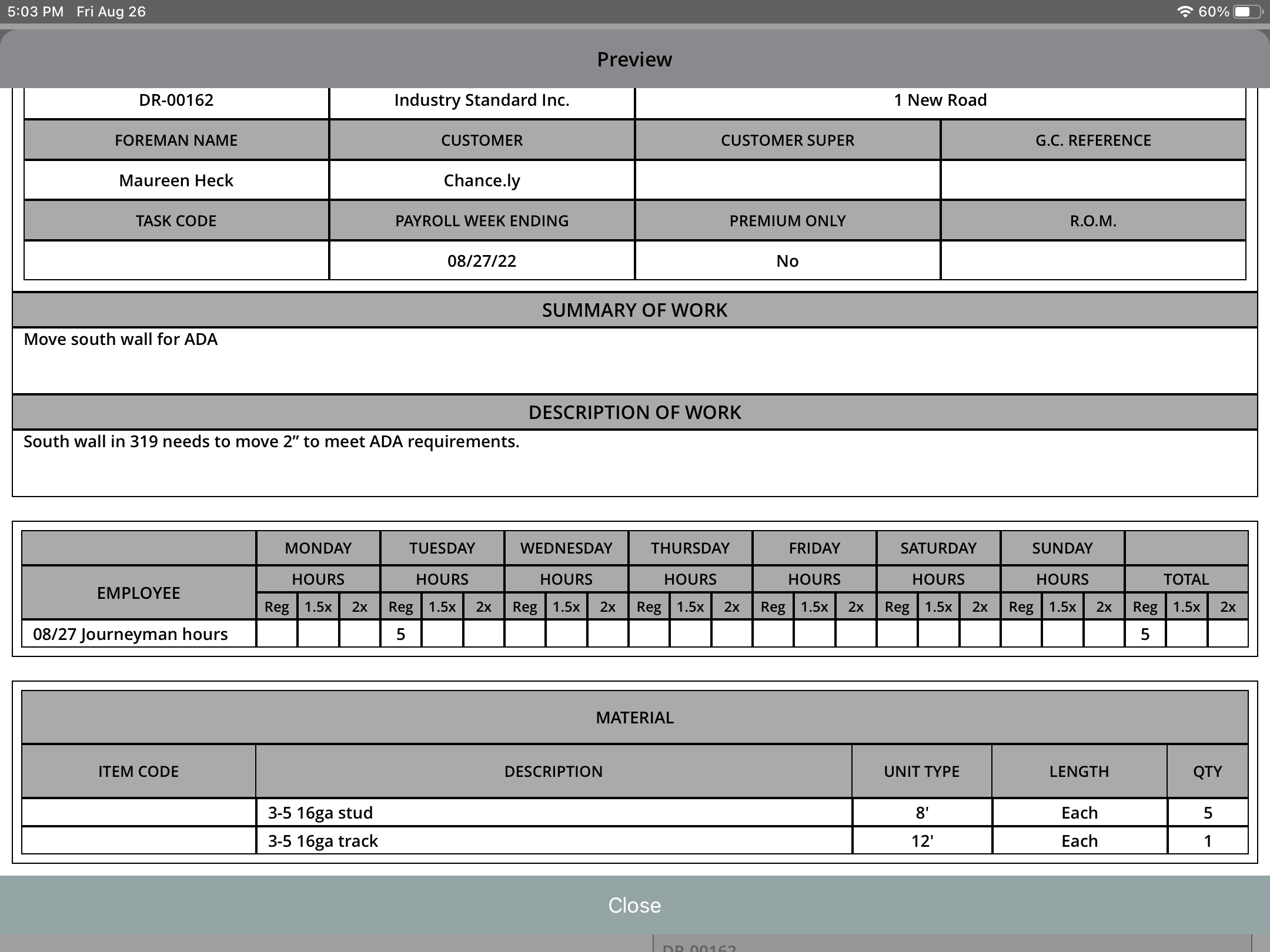 Electronic Approvals for Accountability.
Nothing supports your request for a change better than the actual acknowledgement for the request and for doing the work. Track the process from request through approval to support your Change Order Request process.