Toolbox Talks
Document your Toolbox Talks with ease with PeerAssist for safe record-keeping and archival of issues discussed with your teams.
You took the time to present your Toolbox Talk. Now document it without the headache!
Your Toolbox Talk can be extremely simple and allows y0u to mark off everything discussed. You can even use voice-to-text to make entering the recap of what was discussed a breeze. Now you have a tool that can keep up with how fast your teams are moving.
Ready Out-of-the-Box
Use our toolbox talk form template out of the box or build upon it to make it your own. Start from scratch with your own form too if you prefer. Whatever route you decide, you'll be able to deploy your toolbox talk in less than an hour.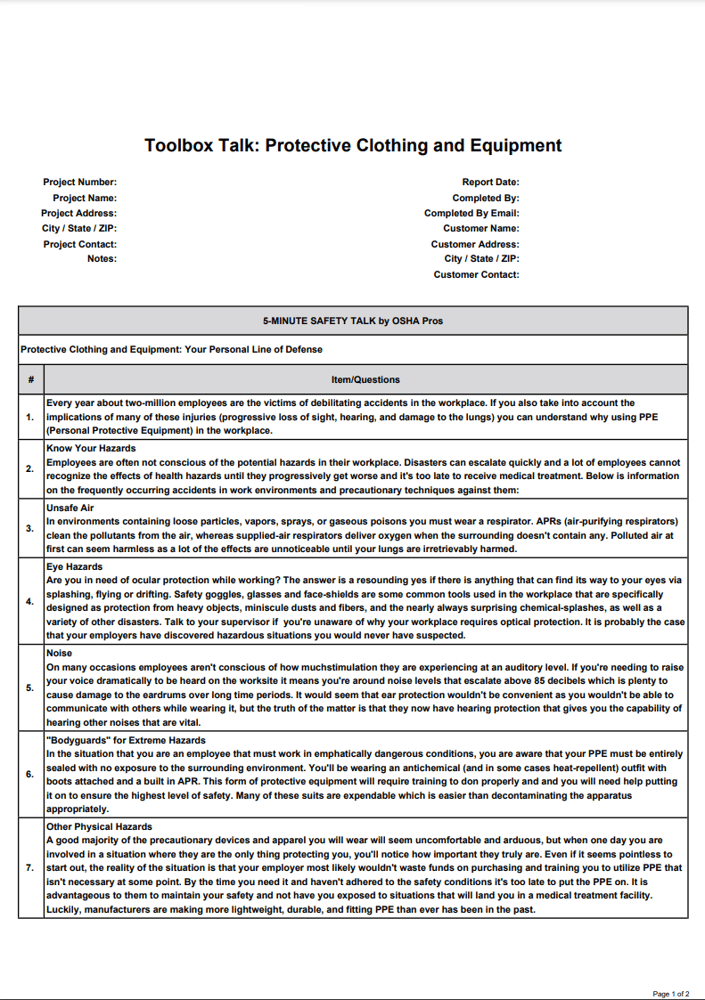 Accountability
We are sure you've had instances when safety topics were covered only to hear later that someone says a topic was never discussed. This can be a big deal in sticky situations and you can take this capability as far as you like with being able to capture who attended and even get acknowledgements with eSignatures to better capture who was there to receive your Toolbox Talk message.